Breakbeat Tuesday – Rest In Peace Melvin Bliss
Melvin Bliss has died and I don't know what to say about it because I barely know anything about him. And, while it's sad when anyone passes on it's not like Mr. Bliss had a personal effect on me or on the world in the way that someone like MJ or Biggie Smalls did. Or did he?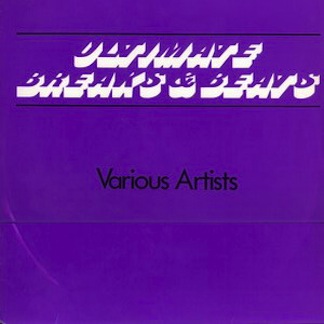 Not too long after I first started DJing, I saved all my money and went down to Tower Records on South Street in Philly and bought the entire Ultimate Breaks & Beats collection (something every DJ should have done at one point in their career – a DJ not knowing his UBBs is like a chemist who can't recite the periodic table.) Anyway, on Volume 505 ("the purple one") there was this one song that I loved by Herb Rooney, a haunting and spooky song with dark piano and all these strange minor chords where the singer was singing about these vague ominous visions of a future world where love is replaced by synthetics. "Replacing a woman with a love machine…" So crazy, and in full listen it's a very beautiful song, musically, lyrically, well constructed, produced and mixed.
But obviously the thing that hit most hard about the song was the opening 6 seconds, which has one of the hardest drum breaks known to man. Instantly I knew it the first time I heard it. As someone who grew up on rap music in the 1980s it was unmistakable. Listening to this song "Substitution" reminded me of the first time I heard "Ego Trippin'." Do you remember the first time you heard "Ego Trippin'?" I do…
Eventually I came to realize that the Herb Rooney was just the composer & producer of the song and that it was actually performed by Melvin Bliss. Mel (born Melvin McClellan) was a Chicago native who eventually relocated to New York to work on the jazz / lounge singer circuit here. Somehow Mel linked up with Herb Rooney of The Exciters fame to release a 7″ single for New York based Sunburst Records, which was the song "Reward." (As an aside, here's an incredible early 60s "music video" of Herb with The Exciters doing "Tell Him" in a zoo. Incredible find!)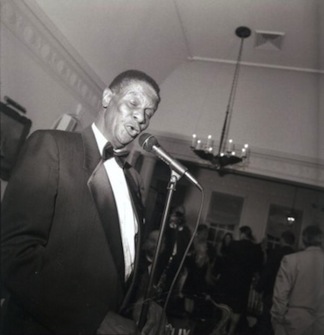 So Mel recorded "Reward" and the story goes that they just needed a B-Side for the single and so Rooney came up with "Synthetic Substition." None of the dudes even knew what the song was about but they knew it had quite a groove. So they put it down, starting with a thunderous 6 second drum beat laid down by none other than Bernard "Pretty" Purdie, one of the most prolific and influential drummers of American music history. The record did well at the time but these guys couldn't look into the future and see how they were changing the world. And that's exactly what they did. A short 6 seconds and everything is different now, with the appropriation of the Substitution beat and they way that it was instrumental in becoming one of the building blocks of hip-hop and eventually modern pop-culture. I was talking about this with my man a few weeks back about how these dudes had no idea how large this was to become. They were just in their groove, but with all the right elements in place – the drums are microphoned up just right, the levels on the board are perfect, drummer on point of course, tape rolling… and before you know it run that through a filter 15-20 years later of some guys from Bronx or Connecticut or West Philly. Allow that to marinate and before you know it, you have 6 seconds of drums, or even so far as to say the individual kick drum hit, the individual snare hit, that are instantly recognizable by an entire generation of people. You don't know shit about some 45 that came out in 1973 on Sunburst by a lounge singer Mel Bliss. But you do know this record, you grew up listening to this record even if you didn't realize it. Substitution is so deeply ingrained in the collective consciousness of our generation that it's ridiculous. Now I don't even know what "Reward" sounds like but I know "Substitution" like the back of my hand. I own a lot of records but the original Sunburst 45 is something that has been elusive to me for years now. I've never gotten around to ponying up the $150-$200 for a copy. One of these days though… One of these days. It's an integralsong, an integral piece to have. If the UBB's are hip-hop's periodic table, "Substition" may be its Carbon. And there's nothing like having the real thing, no substitution…
And so thank you for your contribution to the planet, Mel. You helped change the world in a wonderful way, whether you knew it or not, by just doing what you do. Rest in peace to the one and only Melvin Bliss. For more info, check out this fantastic and moving write-up obituary style written by Matt Rodgers courtesy of Wax Poetics Magazine. Thanks to my dude Monk-One for sharing this.
Here is the original version of "Synthetic Substitution" as well as some more goodies. My man Monk-One did an article recently on Mel Bliss for Wax Poetics and (although I haven't read it yet) I only expect the absolute best from him. You should grip Volume 42 now while you can, and in the meantime here are a few edits that Monk decided to bless us with. First is his re-edit of "Synthetic Substitution" that takes all the parts and piano chords and chops them up in a really lovely and engaging way. The second his his "Bonus beats" where he takes the "Impeach The President" drums and replays them in the "Substition" pattern (much like the way that Dilla played the "Long Red" drums in the "Big Beat" pattern on De La Soul's "Verbal Clap")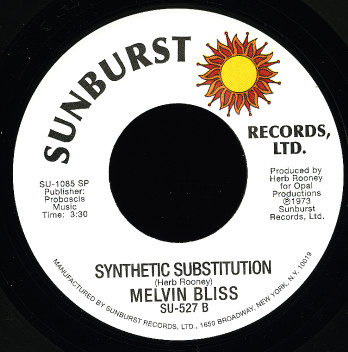 Melvin Bliss "Synthetic Substitution" (Sunburst, 1973)
Melvin Bliss "Synthetic Substitions (Monk-One Re-Edit)" (2010)
Monk-One "Impeach (Substitution Pattern)" (2010)
And last but not least, here's a great mix by my man the incomparable Matthew Africa which showcases 47 songs that sample these legendary drums. Great mix, great concept, greater dude. Peep game below and show some love.
Matthew Africa "2 Busy Saying Yeah 19 – Substituition"
Tracklist:

1. Ultramagnetic MCs: Ego Tripping
2. Xperado: Watch Your Step feat. O.C.
3. Divine Force: Holy War
4. Ghostface Killah: Mighty Healthy
5. N.W.A.: Real Zaggin Don't Die
6. Too Poetic: God Made Me Funky
7. Onyx: Throw Ya Gunz
8. Pharcyde: Ya Mama
9. Pete Rock & CL Smooth: For Pete's Sake
10. Public Enemy: Don't Believe the Hype
11. Willie D: Put the Fuckin' Gun Away
12. MC Jr. Cas: Walk On the Wild Side [Club mix]
13. Almighty RSO: One in the Chamba feat. M.O.P.
14. Group Home: So Called Friends
15. T-Wiz: Good Thing Goin'
16. Knowledge: Put On Your X
17. Def Jef: Black to the Future RMX
18. Top Choice Clique: Peace of Mind
19. Biz Markie: Cool V's Tribute to Scratching
20. Supreme Nyborn: Versatile Extension
21. Ultramagnetic MCs: Pluckin' Cards
22. Freddie Foxxx: Crazy Like a Foxxx
23. Percee P & Ekim: Now They Wanna See Me
24. Robbie B & DJ Jazz: Comin' Correct
25. AMG: Trunk of Funk
26. Zhigge: Toss It Up
27. Public Enemy: Brothers Gonna Work It Out RMX
28. Public Enemy: Brothers Gonna Work It Out
29. Von Love: This Is How It Should Be Done
30. Choice M.C.: This Is the B-Side feat. Chill Phill & MC Sergio
31. Ol Dirty Bastard: Cuttin' Headz feat. the RZA
32. Wu-Tang Clan: Clan In Da Front
33. Naughty by Nature: Yoke the Joker
34. Ghostface Killah: The Champ
35. Funk Lab All-Stars: La Da Da
36. Digital Underground: Tie the Knot
37. Too $hort: Hoes
38. EPMD: Mr. Bozack
39. De La Soul: Stone Age
40. Coolio: I Remember feat. J-Ro & Billy Boy
41. Method Man: All I Need
42. Scarface: Murder by Reason of Insanity
43. Eazy E: Eazy Street
44. Gang Starr: Code of the Streets
45. New Style: Drop the Bomb
46. C.E.B.: Get the Point
47. Brotha Lynch Hung: 24 Deep
48. Melvin Bliss: Synthetic Substitution