For Lovers
So far I have survived the holiday season and the blizzard. It took us nearly 4 hours to drive back to Manhattan from Philly yesterday, and we stopped counting car accidents that we saw on the road after we reached 30. Now I am comfortably nestled in my birds nest overlooking a city blanketed by haze and white. I don't think cabin fever has set in yet but nonetheless this is a good enough time to write. I was going to post this yesterday but it was preempted by the news of Teena Marie passing. You can check my thoughts on that here.
Anyway, it was a successful and fun time with my family this weekend, all of whom I love very much. I went over to my big sister and her partner's house with wifey, mom, my little sister and brother (who recently returned "back to the world" after spending 7 years in Japan) for our Annual Jewish Lesbian Anarchist X-Mas Brunch. Great times, great food, boardgames (and yo, I still say "ET" is completely playable in Scrabble) and the like. We never go overboard on giving gifts, but I always like to make a custom mix CD for each member of my family. On one of the CDs that I made this year (I think it was for my little sister) I put on the PHENOMENAL Maurice Fulton remix of  "Love Endeavor" by Alice Smith AKA one of the greatest songs of all time.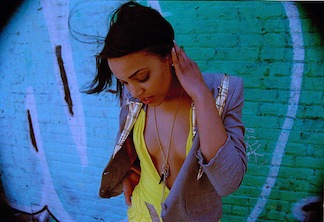 I'm absolutely in love with Ms. Smith. Aside from her being my secret crush, she's one of the most amazing vocalists I've heard in the past several years. She's got an incredible vocal range and control. Her album "For Lovers, Dreamers & Me" is fantastic, and not just because of the not so subtle Muppets reference (although that doesn't hurt!) Her material kind of falls in the chanteuse Norah Jones / Corinne Bailey Rae category of Starbucks music, except that it's really good – edgy and not innocuous like a lot of the artists that share that world with her. It's very much a "modern New York" soundtrack to me I guess.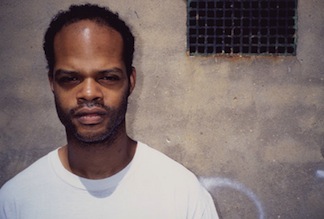 When BBE picked House music legend Maurice Fulton to remix this record, I don't think they realized what they were out for. We're they going to get the guy who helped create Crystal Water's "100% Pure Love?" Were they going to get the guy who was empbraced by the hipster world and returned that love in kind with his scorching remix of The Rapture's "House Of Jealous Lovers?"
The genius of dude kind of never allows him to stay restricted to any written set of rules when constructing a song. And nowhere is that more evident to me than his re-imagining of Love Endeavor. I've tried to classify this song in my iTunes for so long now – I have it as "House" now but that's just so I don't get any more confused. At 112 BPM it surely isn't house. It's more like some sort of modern space astral traveling whimsy-boogie. Whatever the hell it is, it moves me both inside and out like not many other songs I've heard in my life. This shit just moves, and sends my mind on a fucking trip. I can listen to this song on constant repeat for the rest of my life. Like Ron Isley said, "A good combination…"
So if you do feel the way that I feel about you,
C'mon and share this crush with me,
Oh baby this love endeavor,
Don't have to last forever,
C'mon and share whatever you want with me…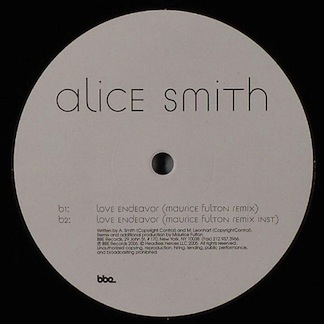 Alice Smith "Love Endeavor (Maurice Fulton Remix)" (BBE, 2006)