A Prince Show Changed My Life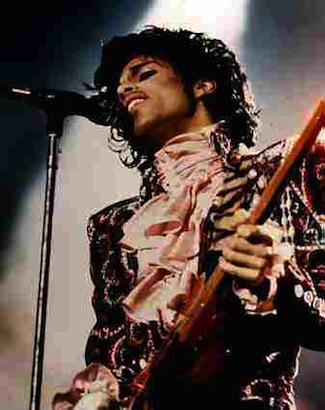 Last night me and wifey went to see Prince at Madison Square Garden. Obviously you know we had a tremendous time. Now I had never been to The Garden before and this seemed to be the perfect excuse. Plus, believe it or not, I had never seen Prince before. He was at the very very very top of the list of people that I had to see perform in this lifetime. Like the number one spot. Of all the BIG TIME acts that I could think of, he's #1. Even within the holy trinity of Michael (whom I never will see live,) Stevie (whom I hope to witness one day) and Prince, The Artist comes in first pretty much no contest. Now I have always been told that his live shows are ridiculous and electric but I truly had no idea what I was in store for. The. Greatest. Live. Performance. I. Have. Ever. Seen. Bar. None. I mean the show itself, the energy, the crowd, the musicianship, the sheer STAR POWER of the dude, not to mention the absolutely crazy selection. It was like bomb after bomb after bomb. We just couldn't sit down. Peep the setlist:
Kiss / Take Me With U / AnotherLoverHoleInYoHead / Shhhhh / Controversy / Musicology / Which Way Is Up (Stargard Cover) / Controversy / Raspberry Beret / Cream / Cool (The Time cover) / Let's Work / U Got the Look / Arms Of The Angels (Sarah McLachlan cover) / I Love U, but I Don't Trust U Anymore / She's Always in My Hair / Welcome 2 America / Purple Rain

Encore:
A Love Bizarre (Sheila E. cover) feat. Sharon Jones & The Dap Kings / If I Was Your Girlfriend / Insatiable / Scandalous / Adore

Encore 2:
Dance (Disco Heat) (Sylvester cover) / Baby I'm a Star

Encore 3:
Let's Go Crazy / Delirious / 1999 / Peach
Okay, so like REALLY? What the fuck. Suffice to say, had one of the best times of my life, but it's bigger than that. To be able to witness one of "the greats" in action filled me with such joy and humility. The man is at the top of his game, and I have NEVER ever seen a showman work as hard, and for so long during the course of a show. Truly inspiring.
This summer I'm hanging at one of my usual Wednesday night haunts, Props at LPR, and I was standing and talking with my man Akalypse while the big homie Rich Medina got busy behind the wheels. Rich then said on the microphone in his usual droll way, "So apparently Prince is gonna be in the building tonight." 'Lepse and I just laughed at him for making such a funny comment and continued on with our conversation when not 90 seconds later I noticed this big bodyguard standing in the shadows right at the wall and, well I couldn't make out who he was standing in front of but it was someone… And just like that, Prince walked right passed us waving and said "Hey fellas!" He then walked right up to Rich, gave him a pound and whispered something in his ear. I was dumbstruck. Wait, where am I? What is happening? And just like that – poof! He was gone. Thankfully my man Rameen Gasery caught the brief moment on film… Thankfully Rich is obscuring the absolutely dumbstruck look I have on my face in the photo.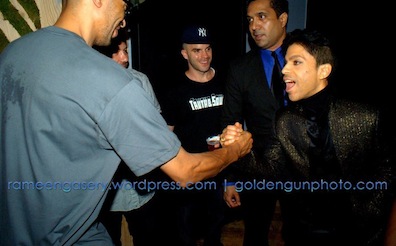 I'm ending this post with some music, so as to keep this relevant. Here's my remix of Prince's "Sign O' The Times" that was included on the very first The Rub – It's The Motherfucking Remix CD. This was a routine that I used to do going back to like 1997 on my Ron G shit. Up in the club getting my live blend on, simple and effective. When we made the ITMFR CD I just boom – banged out this blend real quick with 2 turntables. Works well in the club, and always been a sureshot. But the O.G. is just so good. I mean come on…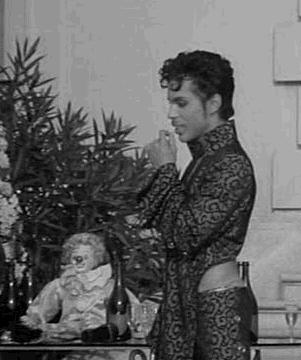 It's silly, no? When the rocket ship explodes, and everybody still wants to fly. Some say a man ain't happy unless a man truly dies, oh why? Prince, man… I mean for real. Greatest of all time. Feel funny saying that dude. Obviously James you know. But PRINCE. Yeah dudes. That's easy.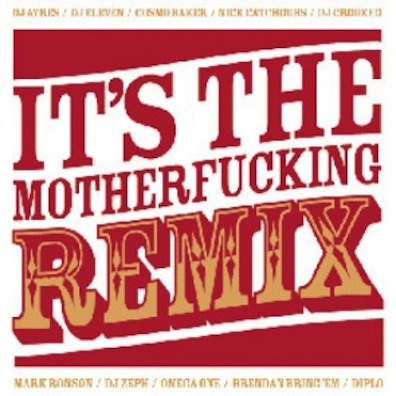 Prince "Sign 'O' The Times" (Cosmo Baker Remix) (The Rub, 2005)