Codes On Rub Radio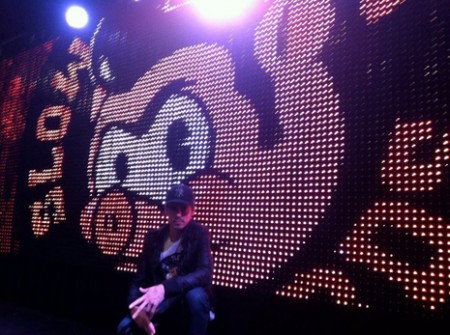 Get up on new dance discoveries and party classics, mixed live by beloved Brooklyn selectors The Rub. This time Codes attacks the turntables with a bunch of exclusives from Slow Roast label mates Craze, Klever, Kill The Noise and JWLS, along with his own remixes, mixed and scratched impeccably. Whose house? CODES HOUSE!
FACT: The Rub is the best hip-hop and classics party in North America.
 Started in 2002 at Southpaw by DJ Ayres, DJ Eleven, and Cosmo Baker, The Rub does it Brooklyn style: great dance music mixed well, affordable drinks, and real people; no dress code, no bottle service, no VIPs or celebrity DJs. The combination of great music, a hot and sweaty dance floor, and phenomenal word-of-mouth buzz for the party means a line around the block every month.  An unparalleled mix of hip hop, disco, 80s, reggae, funk, house and a fearlessness for breaking new records keeps the crowd bouncing. What started as a party became a DJ crew, and the three DJs have travelled around the world to play in over 100 cities in the Americas, Europe, Asia and Australia.  In addition, they successfully crossed the bridge from hugely popular mashups to original production, and all three release music at a dizzying pace.  Visit www.itstherub.com for music, photos and tour information.