Cosmo Baker & Matthew Law Live In The Mix
Last month I had the honor of rocking with one of my favorite DJs, the one and only Matthew Law. I would say that Matt (formerly known as DJ PHSH) is one of the best of the new-blood DJs around, but honestly confining him to that little group does him a disservice. My dude is immensely talented, super focus, and an amazing example of people who are carrying the torch for the grand Philly DJ tradition. He's a DJ who understands what that lineage means –  he has respect for what has come before him, both with the music and the DJs who've played it, and at the same time he's ready and able to push boundaries and seek out "the new", not allowing himself to get pigeonholed into only playing the safe classics. Matthew Law is the REAL DEAL.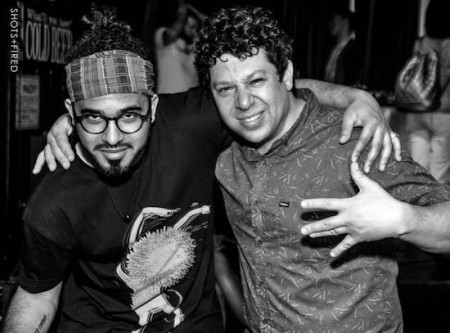 My dude Matthew Law is wildly talented and he's been proving that in the battlegrounds of the Philly club scene – and continued to do so when he was crowned the Red Bull Thre3Style East Coast Champion of 2013, and on a personal note I knew I liked Thee Gawd when he opened up his Thre3Style set with the Blow The Bird Whistle Bootleg created by yours truly haha. Anyway, aside from me now being roster-mates with the homie (more on that later), I definitely look forward to working together with this brother in the future. We had a great time two nights in a row – first in Brooklyn and then in Philly – and it was recorded so check out the mix. We just had fun and rocked out and enjoyed playing records for some great crowds! So hope you enjoy the mix just as much as we enjoyed making it! And shout out to Tim "Shots Fired" Blackwell for taking the great party photos that you see below, and check out the full galleries from BROOKLYN and PHILLY.