Stretch And Bobbito: Radio That Changed Lives
Yoyoyoyoyoyoyo… When it all comes down to it, at the end of the day I'm hip-hop guy. I was raised in the era when all that 90s Golden of Rap stuff was popping and I was right there to witness it firsthand. And it's enriched my life for the better because if it. And honestly that experience wouldn't be that were it not for Stretch And Bobbito.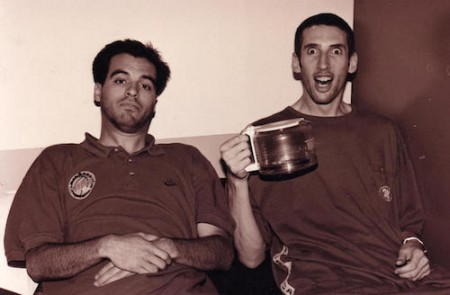 I first "kinda" met Stretch back in 1995 but I don't think he remembers it. At the time I was living in Williamsburg and working at Eightball Records and Stretch and Bob had their now legendary 89Tec9 show – WHICH I SWORE BY – and I don't know if he remembered it but he would occasionally roll into Eightball and I was shook about meeting him haha. But I finally got a chance to give him a pound one Friday night while he was DJing in the back room at The Roxy, where he shook my hand and kept it moving, dropping "Rappaz R.N. Dainja" onto the set. We kinda had some friends in common but still, I was kinda new to the downtown DJ circuit and I was trying to be like Stretch so much. I never got a chance to meet Bob until several years later after I moved to Philly and was doing my party with Rich Medina, whom Bob was close with. Bobbito would come down to Philly a lot to spin with us at The Remedy and it was awesome, and he was definitely a crowd favorite – and in his own way helped shape the identity of what we were doing in Philly at that party. A few years later back in NYC me and Stretch kinda started running around in the same nightclub scene so that was really chill too.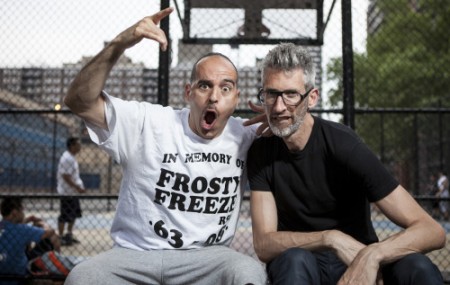 But seriously I have so much love and respect for both these dudes, as friends and as individuals that it seems like it could be really to overlook what they've contributed to this world. I know that personally I would not be the person that I am if it weren't for their show and kinda think like none of us would, whether they know it or not. Which is why seeing their movie "Stretch And Bobbito: Radio That Changed Lives" was so dope to me. I had the opportunity to screen it last week and it was incredible. I can watch it again and again, but the best part about it was that it encapsulated 25 years of what I was all about and put it there in front of me to revisit it. It made me so genuinely happy to watch it, I can't express it in words. And to see all those amazing interviews, footage, freestyles. The movie is out now so go check it – download it, share it, tell your friends, all that shit. Anyway, incredible movie. Thanks Stretch and Bob. You guys changed my life!
Stretch and Bobbito: Radio That Changed Lives from Saboteur Media on Vimeo.