Genius – The Sound Of Raphael Saadiq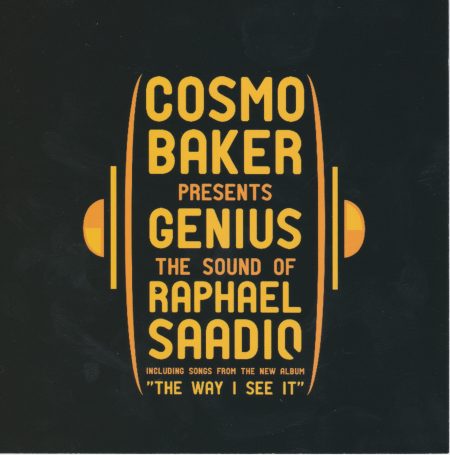 I was reminded about this mix this afternoon when I logged on to Facebook and saw this great post about how Raphael Saadiq is the most "under appreciated R&B artist of all time", as stated by Panama Jackson for the very excellent site Very Smart Brothas. And full stop – if you haven't checked out VBS yet, it's some of the smartest, wittiest, and most pertinent writing on the internet at the moment.
I've been a huge fan of Raphael since as long as I can remember. I was fan since Tony! Toni! Tony!, and when he branched out to form Lucy Pearl alongside A Tribe Called Quest's Ali Shaheed Muhammad and his fellow Oakland native Dawn Robinson of En Vogue it was the "supergroup" that my mind had always wished for. When he continued with his solo career with 2002's Instant Vintage, it solidified him as one of the GOATs in my mind. Those songs became anthems at The Remedy, my Monday night weekly party with Rich Medina. We were in Philly – of course Raphael's soulful output resonated with us.
In 2008, when I was living in Brooklyn, I was approached by some members of his team and my homie from Columbia Records. They asked me to put together a mix CD that was to be released in conjunction with the release of his "The Way I See It" album. I was extremely honored to having been asked to undertake this endeavor. And at the same time, I knew that no matter how hard I worked on this mix, there would be no way that it would hold a candle to Raphael's work, his importance, his impact or legacy. All I could do was to write a love letter to someone who has single-handedly created some of my all time favorite songs.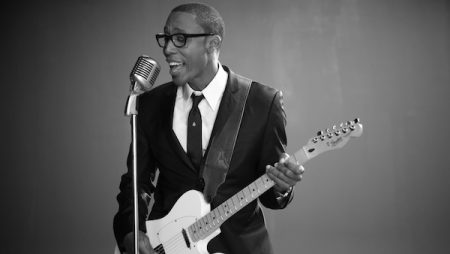 And that's not hyperbolic – I look back and I think about some of the songs that have moved me like no other. So many of them have his distinct thumbprint. D'Angelo's "Untitled (How Does It Feel)" would not be what it was if it not for Raphael. Solange's "Cranes In The Sky"? Raphael. The Roots "What They Do?" That's how Raphael does.
Around that time, I was invited out to meet Raphael. We met on a Wednesday night at the legendary APT, with Rich Medina manning the wheels, the walls sweaty, bodies bumping, Sapporo tall boys being passed around the room. Raphael was dressed impeccably, soaking in the sounds and vibes of that magical room. He was shorter than I expected to be, the giant that he was. But we met, shook hands, spoke a little bit as best we could in a loud social setting, and kept it moving. The greatest most overwhelming impression I got from the meeting was just how warm he was. How comforting it was to stand next to him. Kind of like his music. I finished the mix the next day. I called it "Genius."
Thanks to the online community for reminding me about this mix, that I had completely forgotten about. I hope you enjoy it. It contains some of his best work from his early days with  & Lucy Pearl, through his later joints. It also includes production, remixes, compositions and appearances by him, including songs by Erykah Badu, Common, The Roots, A Tribe Called Quest, Joss Stone, Earth Wind & Fire, DJ Quik, D'Angelo, J Dilla, 2Pac, Snoop Dogg, Total and more… This is a real soulful affair, by one of my favorite artists in the whole wide world, and it was a true labor of love to work on this. I hope you enjoy listening to it, and please feel free to download, share, repost, blog about it, and most of all rock out to it!
Cosmo Baker Presents "Genius: The Sound Of Raphael Saadiq"
Charlie Ray Intro
Raphael Saadiq "Still Ray"
Erykah Badu "Love Of MY Live (An Ode To Hip-Hop) feat. Common"
Raphael Saadiq "Never Give You Up"
Earth Wind & Fire "Work It Out"
Joss Stone "Music feat. Lauryn Hill"
Devin The Dude "Just A Man feat. Raphael Saadiq"
Lucy Pearl "Without You (J Dilla Remix #2)"
Kelis "Marathon"
Raphael Saadiq "I Want You Back feat. Deedra Moses"
Raphael Saadiq "I Want You Back feat. Deedra Moses (DJ B. Cause Vitamin D Blend)"
The Roots "What They Do"
A Tribe Called Quest "Stressed Out (Raphael Saadiq Remix)"
Bizarre "Coming Home feat. Raphael Saadiq & Kuniva"
Raphael Saadiq "Body Parts"
DJ Quik "Well feat. Raphael Saadiq & Mausberg"
Joss Stone "Proper Nice"
Raphael Saadiq "Get Involved feat. Q-Tip"
Raphael Saadiq "Skyy, Can You Feel Me feat. Rosie Kaye (Yam Who? Spiritual Rework)"
Nappy Roots "Leave This Morning"
2Pac "A Crooked Nigga Too (Raphael Saadiq Remix)"
Raphael Saadiq "Big Easy"
Tony! Toni! Toné! "Let's Get Down feat. DJ Quik"
Raphael Saadiq "Detroit Girl"
Amp Fiddler "Faith"
Lucy Pearl "Don't Mess With My Man"
Raphael Saadiq "100 Yard Dash"
Raphael Saadiq "Faithful (Disoriental Remix)"
Mashonda "Ask Of You feat. Raphael Saadiq"
Raphael Saadiq "Ask Of You"
Real Live "All I Ask Of You (Commin' Thru)"
Raphael Saadiq "Be Here feat. D'Angelo"
Total "Kissin' You"
Snoop Dogg "Waste Of Time"
Jaguar Wright "Free feat. Freeway"
D'angelo "Lady"
Tony! Toni! Toné! "Whatever You Want"
Raphael Saadiq "Oh Girl"