My homeboy King Solomon does things. Like he plays records. He ruins Eames chairs. He scoffs at transplants who call it "their New York." And he also knows more about graffiti than most people. I'm not talking "street art" which is a cringe-worthy term in itself and should be strictly be relegated to describing nothing but Toynbee Tiles. I'm talking about graffiti – the kind that your mother doesn't like and the kind that Madison Avenue isn't so keen to put on the front of an energy drink can.
So it's usually someone that has a particular type of insiders perspective that makes me take note of things that are graffiti oriented in both documentation and dissemination. I am the worlds biggest sceptic when it comes to the selling of an art form that can never truly be owned because that runs counter to the base incentive as to why writers bomb. People who write graffiti don't do it so it can be owned they do it to own, territorial pissings aside. But every once in a while something comes around and makes me say "Yeah, they got that one right." For instance, the "Art In The Streets" show at MOCA, they got that one right…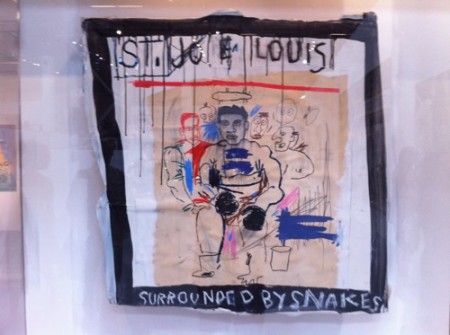 Jean Michel Basquiat "St. Joe Louis Surrounded By Snakes"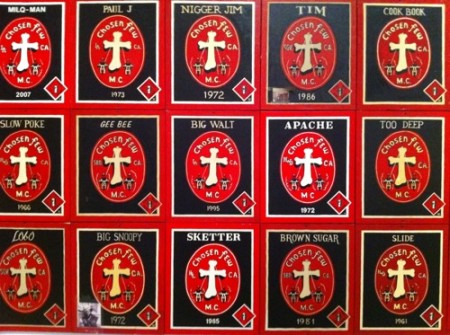 Chosen Few Motorcycle Gang clubhouse initiation signs (Artist unknown)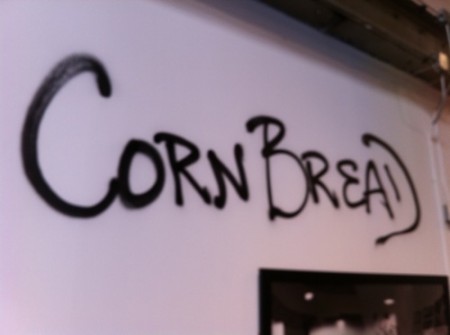 Cornbread (Philadelphia, PA)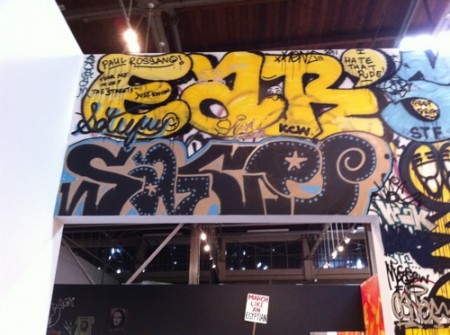 IRAK Wall with Earsnot & Sace (RIP)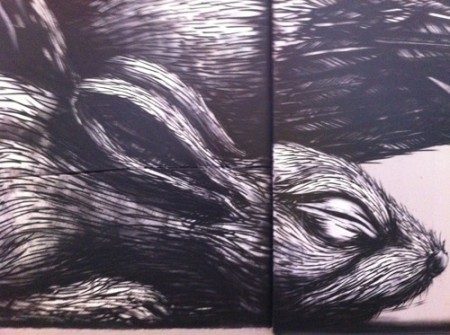 Roa wall panel (detail)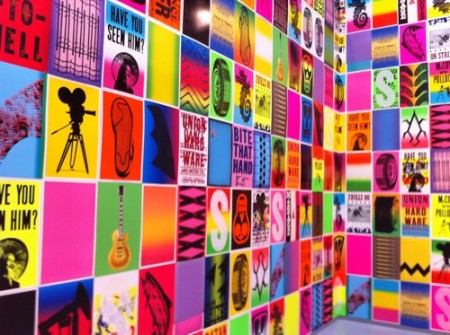 C.R. Stecyk posters wall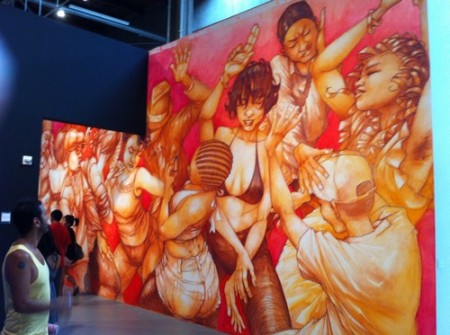 Mode 2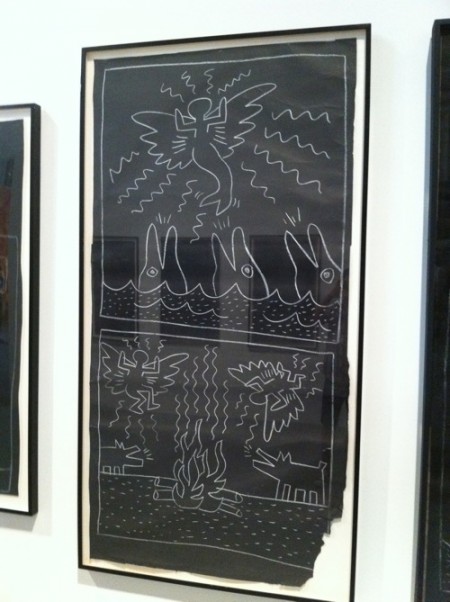 Keith Haring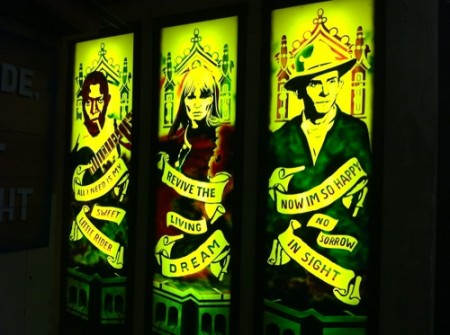 Espo "Street Market" (Detail)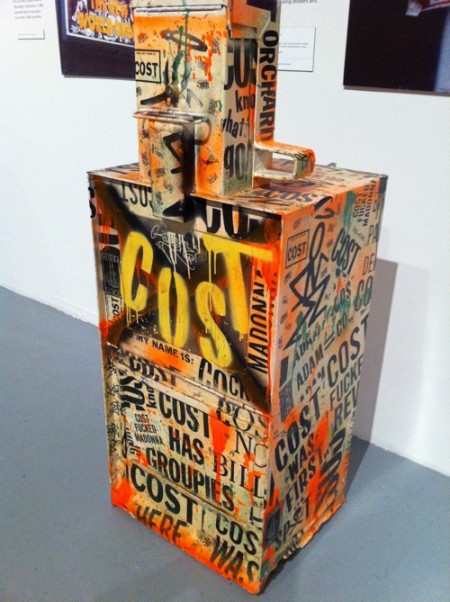 Cost & Revs
(As an aside, a big big shame on you to The Brooklyn Museum for caving to public pressure and to the myopic views and reporting of such "esteemed" publications like The New York Post and The Daily News. Brooklyn Museum, I love you like no other, but you know that Art In The Streets belongs here in New York, it deserves to be shown here.)
This was a well thought out and executed show, but it doesn't surprise me since Jeffrey Deitch decided to bring in Roger Gastman into the mix to help curate the show. Which just goes to show that there has been a decidedly interesting shift of power whereas the old guard now looks to the youth to find ways to make themselves relevant. A recent article in Billboard illustrates the point just so. In business, in music, in art, in order to stay relevant one must trust in the youth. It has always been that way, but the stakes and the numbers are just a lot higher these days. But also understand that this "youth" now are the ones that are holding the reigns. One may have scoffed at the usage of Iggy Pop "Lust For Life" to peddle Carnival Cruises but let's not forget that campaign was probably put together by someone whom had an intrinsic connection to that song and thought it conveyed a certain energy (It does have a banging beat, so why not use it to endorse family fun instead of nihilistic heroin abuse.)
But I digress – enough tangents for today. Let me get back to the crux of this post – I am off to Miami this Sunday to do a show that just happens to coincide with Art Basel and the show itself is in the Wynwood area of Downtown Miami. I've been frequenting Wynwood for years now and have watched it grow from a really grimy, shady, almost scary section of town where it's easy to throw warehouse parties and a place which is definitely rip for graffiti writers to get busy, to a neighborhood with posh lounges, art galleries, and foot traffic with money to burn. And of course, The Wynwood Walls. My man King Solomon's new film series Here Comes The Neighborhood documents the taking over of the Wynwood district and creating what is possibly the worlds biggest outdoor graffiti installation. Each episode will showcase a different artist that participated (Futura, Shepard Fairey, Kenny Scharf…) and documents the transition of this community through this public art project. Or maybe this "street art" project. Fuck it – let's just call it like it is. It was GRAFFITI created and beautified a neighborhood, not destroyed it. So you should just mosey over to HCTN and check out all the episodes. Respek
HCTN EPISODE 1 : INTRODUCING THE WALLS from Here Comes the Neighborhood on Vimeo.