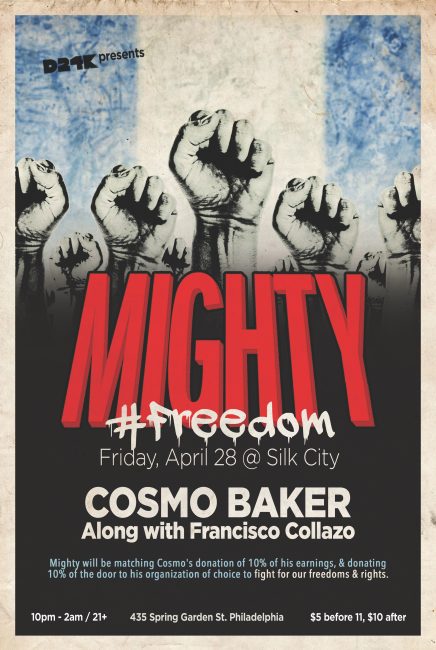 Friday, April 29th, 2017
Mighty
With
Cosmo Baker
& Francisco Collazo
@ Silk City – 435 Spring Garden St. – Philadelphia, PA
Big shout out to my homie Frank D2K on the 5 year anniversary of his monthly Mighty party, which I've played at a bunch of times. The list of DJs who have performed here over the past 5 years is a who's who of top choice artists and I'm honored to be among them. For the 5 year anniversary Frank had me team up with my other great homie and awesome DJ, the one and only DJ Excel. Excel and I did a 4 hour back to back tag team jam so here it is. Check it out!
Cosmo Baker & Excel – Live from Mighty 5yr Anniversary at Silk City by Excel on Mixcloud