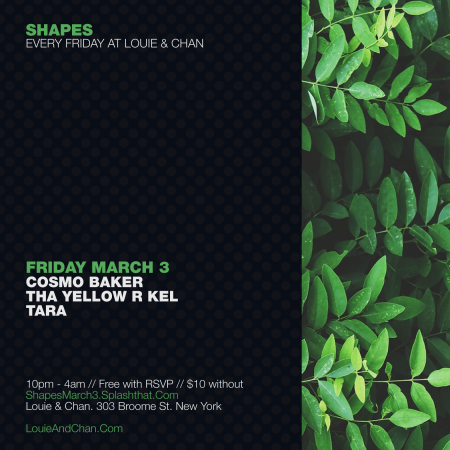 Friday, March 3, 2017
Shapes
Featuring
Cosmo Baker
Tha Yellow R Kel
& Tara
@ Louie & Chan – 303 Broome Street – New York, NY
RSVP: http://shapesmarch3.splashthat.com

10% of my proceeds will be donated to Upwardly Global. Upwardly Global is a non profit organization that helps immigrant, refugee and asylum seeking professionals rebuild their careers in the United States. Check the link for more information and see how you can get involved.