Breakbeat Tuesday – It's What I Like
I had a ritual when I lived in Philly about 10 years ago where, before my regular Friday night gig, I would go down to Philadelphia Record Exchange off of South Street. There I would hang out with the dudes at the shop. drink a beer or two with two, talk a lot of shit, while they played records – and pulled joints specifically for me. One Friday night in the summer, Tony V passed this record off to me saying "Hey Cos this is something you might like." I did, and I gripped it, only to have it get lost within the 15,000+ records that I had spread out between Brooklyn and my mom's house. This summer though, me and the wife were heading to Costco and we were listening to a Hot 97 all-mix weekend and Grandmaster Flash was in a live all-breaks mix. He played this record, and it was the only time that I've heard it played out before, or since, other than when I've played it. Guess me and Flash were on to something haha…
Everyday People was the brainchild of Canadian guitarist Bruce Wheaton, and "I Like What I Like" is the leadoff song of their self-titled debut and only record, released in 1971. I don't think this record is "rare" per se, nor is it really a full-fledged "break beat" in the truest sense of the word. However I thought this would be a cool addition considering the the lane I've been in for the past few weeks. Apparently "I Like What I Like" was actually a pretty big record in the gay disco scene back in 1972, which predates the "four on the floor" innovations of Baker, Harris & Young and lends itself more to the Mancuso / Siano school of "party music." Anyway, enjoy!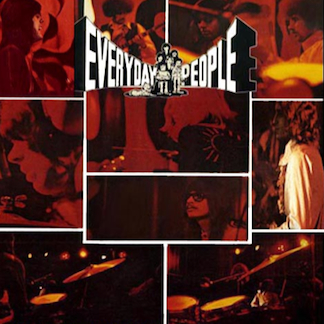 Everyday People "I Like What I Like" (GRT Canada, 1971)
THE BONUS BEAT! – There's a book that I've probably purchased at least 15 times in my life. It's because it's an incredibly entertaining and informative read. The book is called "Hit Men" by Fredric Dannen. Iit's probably the most comprehensive read on the way of the music industry available, it's history and it's customs, mostly framed in the seventies and eighties with independent promoters and their payola at the hight of their power. Obviously things are a lot different now, but I still think it's absolutely required reading for anyone in "the business." So when I would make a reference to the book and someone I knew hadn't read it, I would immediately give them my copy, and then just get another.
This album is kind of like that book. I would constantly find copies for $2-$3 at thrift stores, and I would always buy them, only to give them to friends of mine when "Oh my god you HAVEN'T heard the Lee Michaels LP?"