Breakbeat Tuesday – I Want Action
So for the past several weeks I've been raiding the rock crates for some breaks, but for this week's installment I figured I would go back to the essence of this whole breaks thing and hit you with a true classic Ultimate Break & Beat.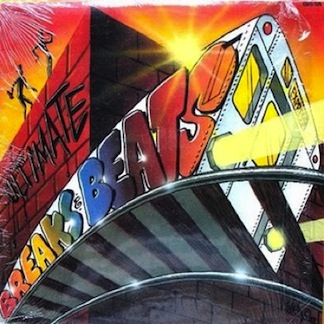 First about the Ultimate Breaks & Beats – For those of you who don't know, The Ultimate Breaks & Beats series was a bootleg compilation of records that was put together by "Breakbeat Lenny" Roberts and the one and only Breakbeat Lou… So I posted this entry and then my good friend and old roommate Konrad hit me up to set some of the record straight. About Breakbeat Lenny, directly from Konrad:
"As much as Lenny was a motivator behind UBB, Stanley Platzer was the breakbeat guru. He was the guy behind the counter of the Music Factory record store on 43rd and Broadway, back when Russell Simmons was still hustling incense in Times Square. he was this old kind of crotchety guy, typical old school New Yorker for the time. I used to go there as a kid in the early 80's and you could find Grand Wizard Theodore on any given day grilling Stanley about records. He was a machine… you could describe just about any obscure part of any obscure record from the late 50's into the late 70's and he knew what it was and exactly where in that sandcrawler of a shop you could find it. As the story goes, Lenny had the idea to take these records that the bronx record boys were buying and make a compilation. Stanley reluctantly agreed to Lenny's proposal and street beat records/UBB was born. That was maybe 1984ish. Then the hunt was on, Stanley became THE breakbeat authority after that until he died. His daughter was poised to become the breakbeat queen but the shop (and the block) was closed in the very late 80's and the rest is Distory. Now it's where ABC's morning show is shot (or was it on the opposite side of the street where Planet Hollywood is? my memory is failing me!) This is the legacy of Guliani no one talks about…but don't get me started!"
Thanks, dude! So these these were the songs that all these "Bronx record boys" – Afrika Bambaataa and Grandmaster Flash, Hollywood, Flowers, Pete DJ Jones – were buying and were playing. This collection of songs – all with pretty notable breaks – ended up becoming the Ultimate Breaks & Beats, and they were as diverse as possible, with funk records, disco, rare latin records, calypso cuts, new wave, even songs from The Rolling Stones and Tom Jones. But they all were accepted under the blanket classification as a UBB. Lenny and Lou put out many volumes of UBBs, and eventually directly from the StreetBeat series, producers in the 80s dug for beats and samples and ended up using the series to sculpt the sound of hip-hop. Pretty dope if you ask me. Lenny Roberts died not too long ago (and I believe Biz Markie ended up with Lenny's incredible collection) but his legacy lives on. And as a DJ, I've always thought that it was an integral stepping stone in the development in your craft – to learn these breakbeats inside and out. Like if you call yourself a DJ and you don't know your UBBs, I don't what to say to you, son…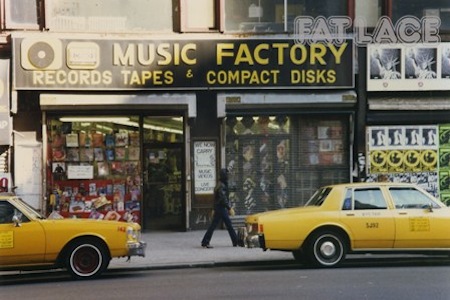 Orange Krush was a group that was founded in the early 80s and was one of the very first records that Russel "Rush" Simmons ever had his hands on. The group consisted of bassist Larry Smith, drummer Trevor Gale and guitarist David Reeves. Larry was the former bass player from the sweet soul group from the South Side of Chicago, Brighter Side of Darkness. Trevor was the drummer for the Leroy Burgess group Convertion. Together they put out what I consider to be one of the finest early 80s proto-hip-hop songs ever, 1982's "Action." From the opening 8 quarter notes, which seem custom made for a DJ to cut, the song is propelled into a very unique funky groove that is very different from the funk and R&B of the time, but isn't quite a rap record.
The group disbanded after this, but all went on to secure their legacy. David Reeves renamed himself Davy DMX and became the DJ and guitarist for Kurtis Blow. Most notably, Larry Smith went on to produce records by Whodini, Jimmy Spicer, and most importantly, the early Run-DMC records. Arguably one could call Larry Smith one of the most important hip-hop producers of all time, specifically because of his innovations with drum machines and programming.