Breakbeat Tuesday – Eastern Bloc Funk
This week I'm going to talk a little about Janko Nilovic. Who is Janko Nilovic you ask? That is a good question, and so let me shed some light on this dude…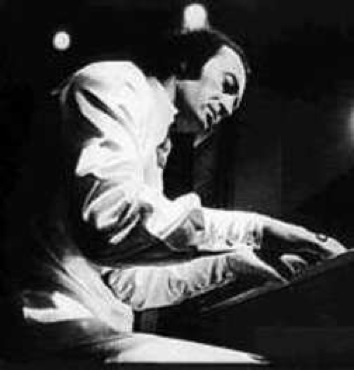 Mr. Nilovioc is a Montenegro born, French based jazz composer whose keys can be found on a ton of  (mostly library) records of the 60s and 70s. Think kind of like European jazz space fusion, with elements of psychedelic rock combined with classical Baroque music, and you've kind of got an idea of his sound, Janko is an absolute genius with his arrangements and the way he's able to convey moods with his compositions.
According to his official Facebook page which is the only information that I've been able to find on him on the internet, "Janko Nilovic gets up every morning at 5. After breakfast, he works till 1 o'clock. Then he has lunch, an afternoon siesta and continues to work until late evening. He loves tennis, dance and horses."
Now tons of people have touched his music for hip-hop from The Beatnuts to (most notably) No I.D. for Jay-Z's "D.O.A. (Death Of Autotune)." But here's a little piece that I unearthed that I think has been completely unscathed by those greedy thieving hip-hop producers and their dastardly sampling techniques. (No Albini!) They are kind of like the hardest smacking drums that I've heard in a while, and just perfect for this week's edition of Breakbeat Tuesday. So I hope you enjoy, and respect the architects. I present to you, "Roses & Revolvers" from his 1973 album "Supra Pop Impressions." As a bonus I have also included the very funky "In The Space" which you will see is the cut that No I.D. blessed for HOV's call-to-arms anthem. The dude extracted some really good and powerful parts from the song but, as is often the case, when one listens to the original composition in its entirety it's framed in a different and more powerful way in my opinion, proving that the song is greater than just being a sample-source. The song comes from the library record "Psyc Impressions" that came out in the late 60s and was repressed by Dare-Dare Records in 2003. Both the original pressing and the reissue are extremely hard to come by on vinyl. Shit, I don't have either, but I'm always looking haha… Well, these MP3s will do for now – thank you modern technology. Enjoy!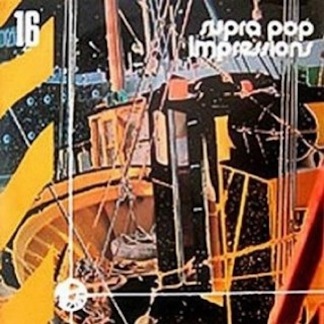 Janko Nilovic "Roses & Revolvers" (Editions Montparnasse 2000, 1973)