Breakbeat Tuesday – It Began In Africa
So for the past couple of weeks the Breakbeat Tuesday feature has been getting it's world tour on and so with that premise we're going to take a trip to Cameroon and check out the legendary Manu Dibango.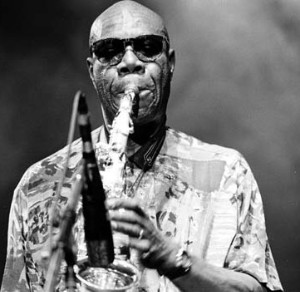 Manu is one of Africa's most famous and accomplished musicians and was instrumental in the development of "afro-funk." He's possibly most known for his breakbeat classic "Soul Makossa" which most people probably know from its appropriation by Michael Jackson's "Wanna Be Startin' Something." But it's also widely considered to be the first real "disco" record (having been broken by David Mancuso at his Loft parties.) It's actually quite an interesting story.
So this past summer my wife and I were driving in the car listening to Grandmaster Flash play a set of all rare breaks during one of Hot 97s Mixmaster Weekend and Flash was dropping straight lava. A lot of breaks that I knew, and a lot that I didn't know. Then he busted out this African sounding track that made both of our necks snap. After a minute I said this must be Manu but I didn't know because I had never heard it before. Turns out I had the album all along, but honestly I just never got past the song "Weya." Anyway, this is "Senga" which is not your typical "breakbeat" but it is still the lava joint.
This is from the 1974 record "Makossa Man" – I guess Manu was really trying to cash in on the Makossa craze sweeping the globe. The origins of the unique sound of Makossa come from the kossa dance performed by the native Duala people of Cameroon (makossa literally means "dance" in Duala language. The sound itself is a unique blend of jazz, Ambasse bey (Traditional Cameroonian folk songs,) Latin music, rumba and highlife music – the precursor to the almighty Afrobeat. Although listening to it one would say it's impossible to discount the influence of American funk in the mix. So here's "Senga" off the 1974 album "Makossa Man" – a record that's usually pretty easy to find, so if you see it definitely grab it.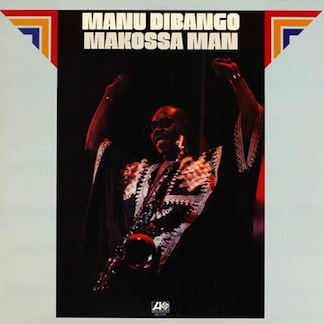 Manu Dibango "Senga" (Atlantic, 1974)
Speaking of African music, let me introduce my homeboy Frank aka Voodoo Frank. We met years ago – I don't remember that circumstances – and we have stayed cool ever since via the music and digging community. Dude is a thorough dude, a class act, and knows more about certain styles of music than almost anyone that I know. A few years ago he took a several year long trip traveling around Africa strictly to find music, and he kept a chronicle of his adventures. Dude is a fountain of knowledge when it comes to Afrobeat, High Life, all that stuff. Check his blog at voodoofunk.blogspot.com for some incredible music and even more incredible stories. And for real when it comes to dedication in this "digging thing of ours" I really don't think anyone can test this dude at all. He makes us all look like "that little dude" hahah. Also check Frank out in the Africa edition of the latest Wax Poetics magazine, as well as my stromie Rich Medina.