Word, you know it's Tuesday so I'm gonna try to shake the blues from you. Here in my home of Brooklyn the skies are dreary and gray, and after a most beautiful week of premature springtime, I need some nice weather in my life. Good thing that Miami's WMC is this week! I will there in full effect, doing a bunch of parties as well as just "holding things down" and "being dude" as much as I can. Those who know me understand what I'm talking about. But for real, if you're in town for it, check out my parties, and there's a few that aren't listed as well but you know how things come up always come up last minute. So yeah, stay on my Twitter son! That's where it's at.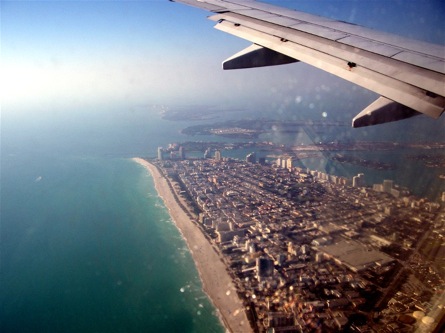 Anyway, this week's Breakbeat Tuesday is dedicated to the fine city of Miami. I love Miami and have spent a lot of time there, and I understand just how rich and pivotal their music scene is. But this story kind of starts in Philly. Back in the day I wrote an article for Wax Poetics magazine about Val Shively's R&B Records based outside of Philly. Dude is a character and a great dude and in order to write the piece, I spent an extended amount of time with him. He told me some crazy stories, like some wild schitt about Henry Stone. Stone was the owner of Tone Distribution which was the main place where Val got his records from for a time, but Stone also was the man behind such legendary labels TK and the subsidiaries Marlin, Alston, Glades, Cat, Drive, Dash, Juana, Clouds and Sunshine Sound to name a few. Anyway, Val told me stories about how Stone discovered Harry Wayne "KC" Kasey when he was the stock boy in Stone's warehouse, heard him singing melodies while he was stocking shelves, and put him in the studio. Or some more sordid stories like when he walked in the office to find Stone being held at knife point by George McCrae, Stone telling McCrae something to the effect of "Don't you like your Cadillac" and McCrae answering him "Give me my MONEY, motherfusker!" Ah, the things you learn when you're a journalist. Well around this time I got really obsessed with the original Miami sound machine. Some crazy funk came from down there, and they were right at the very vanguard of the new sound of the day, Disco. I even wanted to do a compilation of Miami records but Soul Jazz beat me to it. Anyway, here's some of my favorite Miami records, mostly produced by my man, Florida based songwriter and percussionist Willie Clarke.
Starting with the great tradition of naming your band after your city, Miami's "The Party Freaks" was the project of Willie Clarke and it contains the monster Ultimate Breaks & Beats mainstay "Chicken Yellow (Let Me Do It To You.)"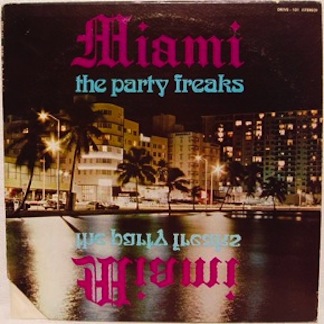 Miami "Chicken Yellow (Let Me Do It To You)" (Drive, 1974)
Willie teamed up with producer Steve Alaimo and Little Beaver to come up with this funk 45 monster. I don't really know much about this record by All The People but it's the only thing that they recorded, and it's instantly recognizable. Steve Alaimo also founded his own label under the TK umbrella, Alston, which leads us to our next piece…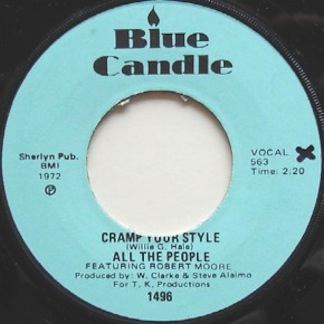 All The People "Cramp Your Style" (Blue Candle, 1972)
Maybe the First Woman of Miami Soul, Betty Wright is probably most well known for "Clean Up Woman" or "Tonight Is The Night" but I always loved this record, produced by Clarke and Clarence Reid, better know to lots of people as Blowfly.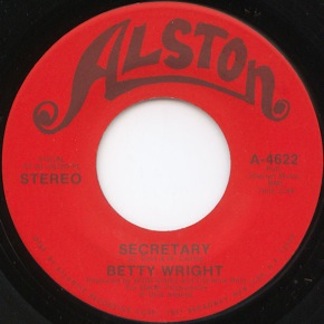 Betty Wright "Secretary" (Alston, 1974)
This incredible record from Milton Wright is a departure from the typical Miami sound, but is one of my favorite albums of all time. An amazing mix of breezy soul with folk inclinations, these songs are perfect summer listening.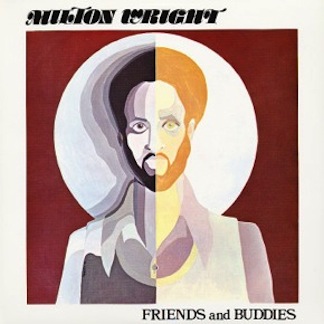 Milton Wright "Keep It Up" (Alston, 1975)
And two last records, one of which has Willie Clarke's stamp on, but both of which are full-on Clarence Reid aka the almighty Blowfly. The original nasty rapper, the first treat is before he assumed his X-Rated guise, he still hints at his future innuendo with the funk stormer "Masterpiece." The second, "Blowfly Does Sesame Street," well let's just say that by that time it was no holds barred.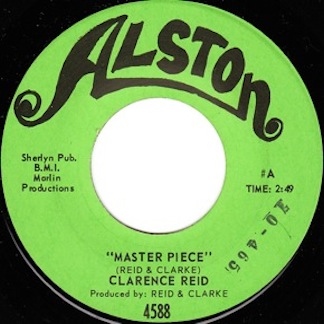 Clarence Ried "Master Piece" (Alston, 1970)