Breakbeat Tuesday – Love City
So I typed out most of the content from today's update only to have my application freeze up on me. D'oh. Not feeling it, son. Anyway, I was just saying that I'm gonna try and make sure this site doesn't veer too far into "Cosmo's Appreciation for Oldies Website" too much. I mean, that's where my head is at these days but still, next week I'll bring it back down to eye level by posting some Philly rap music. Nothing like Tuff Crew to get one ready for WMC (actually, Miami was one of Tuff Crew's biggest markets outside of Philly, so it might be apropos.)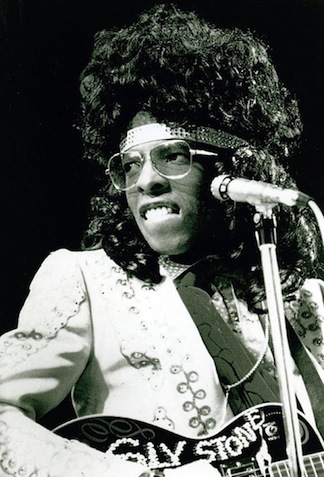 Happy 67th birthday Sly Stone! Actually it was yesterday but I didn't get a chance to post up so I figured that today would be a good opportunity to kill 2 birds with 1 Stone, get it? Okay so if you don't know who this guy is, welcome to Planet Earth. Like in last weeks post about those "elite artists," if that group were a class Sly would be the genius / class clown. Plus, honestly for the funk is there anyone that's more influential than this guy other that maybe James? From both a musical and probably a social standpoint, probably not. Plus there really wasn't anybody that embodied "cool" like this dude. I have fond memories of being a really young kid and my mom playing "Dance to The Music" on the radio while us kids were in the back bopping our heads and moving our bodies like we were in The Muppet Show. But Sly was – is – an incredible artist and visionary. I've been planning on doing a Sly related project for a long time now and just never have gotten around to it but I hope to revisit the ideas I have for it real soon. And so today's first breakbeat from today's selection comes from a strange, maybe bootleg, record that I've had for years comprised of early recordings of him which I think are pre-Family Stone, but still fully up in the San Francisco scene. At first glance you might want to pass this one up but it has some great tunes on it and gives a nice glimpse into Sly's gospel and soul background. The song with the beat is called "Rock Dirge" (um, okay…) but this record also has "Life Of Fortune And Fame" on it that was used by The Roots for the song "Game Theory" (YOU VIOLATING, SON! Nah, but for real that's one of my favorite Roots songs of all time. PS – Congrats, Riq!)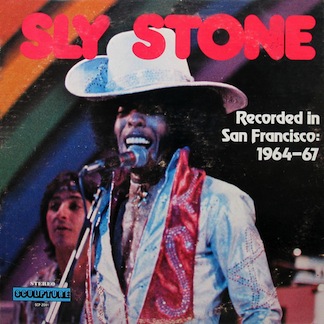 Sly Stone "Rock Dirge" (Sculpture, 196?)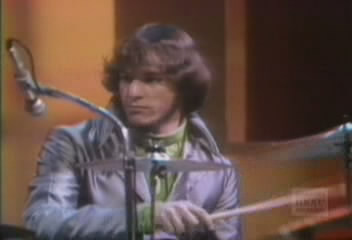 Moving on to some later material, I was trying to figure out what song to choose for today. For some reason, even there's a lot to choose from, ones that might be more "open" I had to choose "Love City" from their 1968 album "Life." For the record, I consider Sly & The Family Stone's drummer Greg Errico to be one of the greatest drummers of all time, and he's so often overlooked that it's a shame. Dude is NASTY, and I think this song is a great example of how "pocket" dude can be. But the beat is BANANAS. Also, as an aside, the way that Paul C flipped the drums on this (and I still don't know to this day how he made it sound the way he did) for Super Lover Cee & Cassanova Rud's "Get's No Deeper" Remix is both a testament to Greg's drumming, and Paul's absolute genius.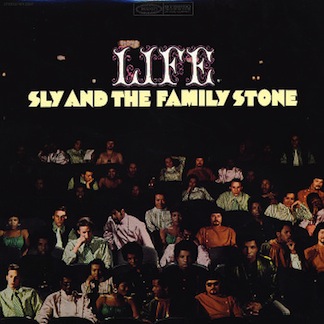 Sly & The Family Stone "Love City" (Epic, 1968)
Check them performing "Love City" as their encore at Woodstock. HARD BODY doesn't even describe it. Man this performance is nuts. This is one of the few performances that really makes me say that I wish I could have seen Woodstock.
One last bonus beat. This is from a reissue 45 that came out a few years ago, a great cover version of Family Affair by The Generation Gap. All I know about the original LP is that they were a studio group that released a record with a bunch of cover songs as well as doing soul / funk versions of popular TV theme songs from the 70s. Worth checking for, but this 45 is great as the Cracker Boys extended the break in the front out, backed with a great edit of the Dee Felice Trio's cover of James Brown's "There Was A Time."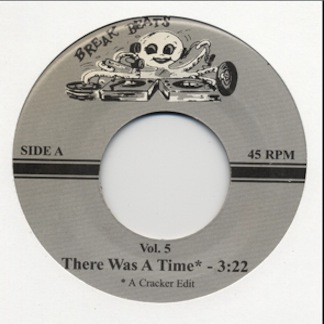 The Generation Gap "There Was A Time (A Cracker Edit)" (Octopus Breaks, 2006)
Before I'm finished here, I can't leave without posting this video of really early Sly & The Family Stone. In it they're performing at the Ohio State talent show which must be like 1967 or 1968 (when M'Lady was released as a single.) But from the look of it, and being the fact that they're performing in a talent show, I would guess this is before the blew up to become the biggest band in America. But you can see all the ill routines that they did over the years, and just bodying the contest. Very ill..