The greatest rapper of all time died on March 9th.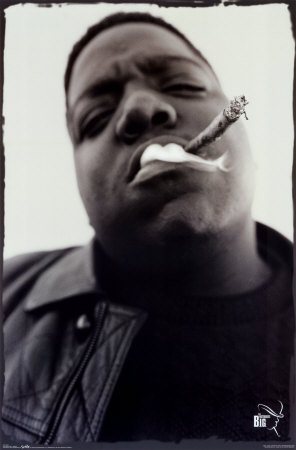 On March 9th, 1997 I was driving from Philly to New York for a day of shopping and chilling. We were on the NJ Turnpike and it was a grey and rainy day. About a quarter of the way up I turned on Power 99 and for a while there I was listening to it but didn't understand why they weren't playing any music and they were just talking. Then they announced that Biggie was dead and what had happened. It seriously felt like I had been punched in the stomach. I walked around NY with my fam all day in the rain and it was the most somber feeling that was coming from the streets. It was a rainy and dreary day in NY the day Biggie died. I remember walking down Broadway in a daze. I stopped at the outdoor market next to the old Tower Records on Broadway, and dudes had already made R.I.P. B.I.G baseball hats and t-shirts. Shit, I was in shock, I'm not going to lie. Biggie was one of those dudes that just seemed like would live forever. I went back to Philly that night and played at the Palmer for my regular Sunday jumpoff, and did the last 2 hours all Biggie. It was one of the best sets of my life.
Perhaps the true testament to his genius is leaving such an incredible body of work in such a short time. Or maybe the impact is the way he made people feel. Like you felt everything that came out his mouth was so true life. That's one of the reasons it resonated with folk. I remember, must have been 94, I was riding the L train back to Williamsburg late night. Everything was mad quiet… and the next thing you know, "Respect" came blasting through the train's PA system. All sorts of people on the train started bugging – in a wonderful way. Everybody was with it, nobody was complaining, and nobody stopped it. That's the feeling that Biggie gave you. And for the people my age, we're lucky to have been alive when he was the king. I don't need to be that dude who says I "miss the old New York". If you were there, you know. My man Dante Ross said "Biggie was the Jimi Hendrix of rap He shined too bright to be here too long…" Rest In Peace, Biggie Smalls.
My old post office is right near the spot in this clip below. I used to drive by the corner and it would give me chills almost every time. Biggie lives on in his music. Biggie lives on in the spirit on the people in the streets of Brooklyn. Thanks for everything you gave to us, Big Poppa.
Okay, now on to some music. So as I mentioned, I just got back from a vacation in the islands and so I wanted to hit this week's installment of BT with a Caribbean funk flair. First up is Malcom's Locks. The group was formed by boyfriend and girlfriend Malcolm Maragon and Liz Gaines, a couple American expatriates living in Germany in the early to mid 1970s. St. Lucian Maragon and his producer, Trinidadian Anthony Flavery took a complete departure from the original rootsy Marley and Tosh composition, taking it in the direction of a heavy funk stomper. Definitely one for the dancefloors.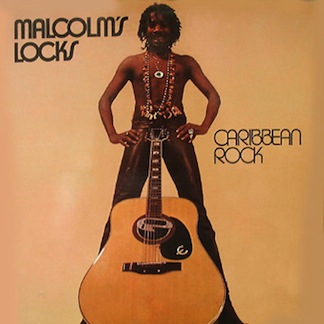 Malcolm's Locks "Get Up, Stand Up" (Happy Bird, 1975)
Now while the above song isn't a traditional "breakbeat" per se I thought it would be a nice way to segue into the next one. The Butts Band has an interesting story behind them, where they were formed as three of its members met while they were auditioning to replace the spot in The Doors left by the passing of Jim Morrison. None of the guys got the part but they decided to get together and do their own thing. On their second album they dropped this slow funky version of the song that hints at the reggae feeling of the original but also has that whiteboy blues earnestness that I find so cheesy and hilarious and yet so good. A nice cover version indeed (and yes it has a breakbeat.)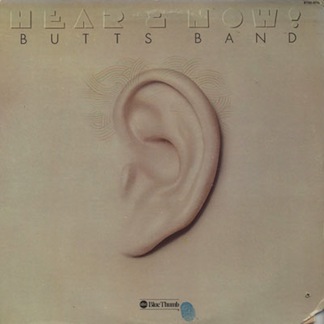 The Butts Band "Get Up, Stand Up" (Blue Thumb, 1975)
Last but not least is The Chosen Few. They was a reggae group from Jamaica that worked with legendary producers Derrick and King Sporty. This song comes from their 1976 album "The Chosen Few In Miami" where the vocal group came to Miami (which already had an incredible funk and disco scene at that time – more on that later) to record with the musicians from KC & Sunshine Band. The song "Funky Buttercup" is a monster funk track with 3 gigantic breaks accompanied by some beautiful vocals by The Chosen Few.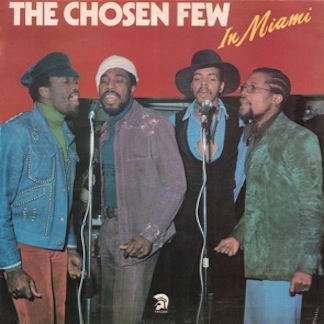 The Chosen Few "Funky Butterfly" (Trojan, 1976)
Okay, I'm off to Orlando today to participate in the Red Bull Three Styl3 event, and then back to Vancouver for a solo performance and a Sheen Bros show. Speaking of Sheen Bros, I was listening to the rough version of our latest song featuring Greg Nice yesterday, and it sounds dope. Big shout to Greg Nice , as well as Busta Rhymes, Talib Kweli and Jean Grae who all came through last Saturday's Rub at Southpaw. Truly it was an amazing night. Check here for more pictures of the evening.