Breakbeat Tuesday – From Brooklyn & Back Again
It's funny that sometimes you don't even know what your look at when it's right in your face. For instance, today I was listening to a self-titled record by the Bobby Boyd Congress. Bobby Boyd is a singer, songwriter, saxophone player and band leader who formed his group The Congress in Brooklyn back in 1970. Brooklyn was a hotbed of musical talent at that time, eventually giving us many legendary groups, including but not limited to Mandrill, The Fatback Band and B.T. Express. With The Congress Boyd created a unique sound that was centered around his powerful vocals and horn arrangements, but with a really heavy psychedelic tinge to the songs with distorted guitars and whatnot. I'm not sure if it was a preemptive move because of the saturation in the scene of  funk bands or if it was because of lack of success, but in 1971 Boyd moved himself and the entire band to Paris. That wasn't an uncommon thing to do for musicians back then. While in France they released the self-titled record which is a funk monster and a bit of a holy grail, with prices fetching up to $1000 for a copy. Here's 2 songs from it, the first which includes a monster breakbeat about 2/3 of the way though, which is somewhat reminiscent of the Sweet Linda Devine break that Black Sheep (& everyone else) used.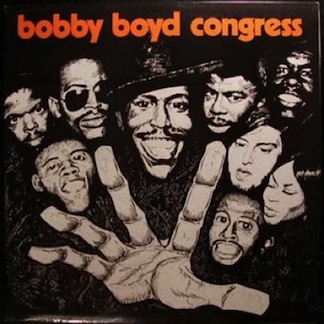 Bobby Boyd Congress "Straight Ahead" (Okapi, 1971)
Bobby Boyd Congress "Dig Deep In Your Soul" (Okapi, 1971)
So basically I thought that this particular story for Breakbeat Tuesday was going to end there, with this incredibly talented New York cat packing his bags for overseas, releasing one stunning album  before fading into obscurity. But I did a little more searching around about the backstory and there's a whole other gigantic dimension to it. Apparently after a couple of years, Bobby Boyd decided that he had enough of living overseas and decided to pack it in and go back to New York, but the band stayed in France where they fell in with producer Pierre Berjot aka Pierre Jaubert. Berjot rechristened the Congress "ICE" and they soon recorded a self-titled album for Berkeley California based Prestige Records. Unfortunately I've always found the ICE record to be somewhat tepid, and lacking the raw edge the Congress had. But around the same time they renamed themselves the Lafayette Afro Rock Band and released a few more records. These ones were distributed in Europe but also got distribution on a African Funk specialty record label based on Nostrand Avenue in Brooklyn called Editions Makossa. It was these records that have 2 of the most monster funk tunes of all time. At first listen you will recognize both of them as songs that whether you know it or not are ingrained into your psyche. So with no further ado I present to you for Breakbeat Tuesday, the Lafayette Afro Rock Band.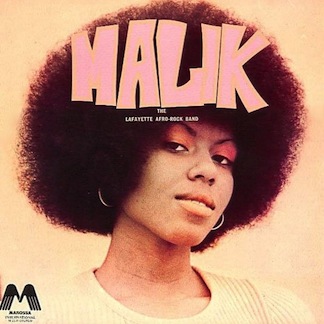 Lafayette Afro Rock Band "Darkest Light" (Makossa International, 1976)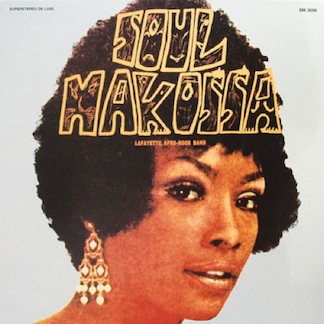 Lafayette Afro Rock Band "Hihache" (Editions Makossa, 1974)
It is highly probable that I will be playing at least one of these songs that posted up at tomorrow's Class Act party at Southpaw with Anonymous and Eli Esco. Obviously on vinyl, obviously. Don't trip or slip..