So yesterday was my 3 year wedding anniversary with my wife. I'm a very happy and lucky man, and I'm thankful every day. We were out at dinner last night reminiscing about the good times and particularly about our wedding day, and we got to talking about the special wedding mix CD that we made to commemorate the occasion. It's a mix that we gave out to all the people that attended, and is just a cross section of records that we love. We both picked out the songs – although she had more of a hand in the choices than I did – and we both completed the mix together. So this is a joint thing, crafted with love. She suggested that I put the mix up for others to enjoy…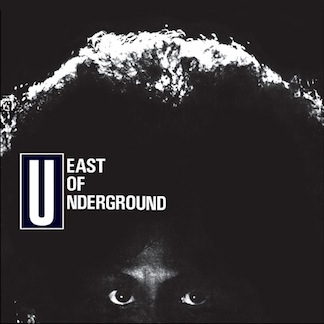 We started the mix with the East Of Underground version of "I Love You For All Seasons" which was actually the song that we had our first dance to. Most people probably know the original version by DC soul trio The Fuzz. But my wife fell head over heels by the rare EOU version and so that's the one we used. Truth be told, I didn't have the original vinyl when we made the mix, but I ponied up a couple months later for a copy – which cost me a cold $1000+. But you got to pay to play, man hahah… At first she wasn't very happy over the fact that I had spent so much money on a record – not to mention a record that I already had on CD and on reissue. Thankfully she understood the sentimental significance of me owning the OG. I think all the bosses out there understand the deal. Nevertheless, here's the mix. I hope you enjoy it as much as we enjoyed making it!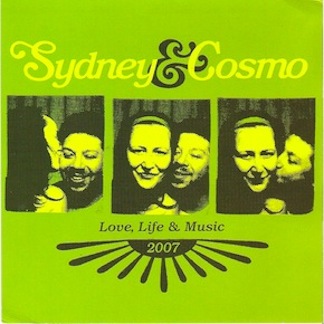 Sydney & Cosmo: Love, Life & Music – 2007
East Of Underground "I Love You For All Seasons"
The Dramatics "Whacha See Is Whacha Get"
Detroit Emeralds "Baby Let Me Take You (In My Arms)"
Funk Factory "Rien Ne Va Plus"
Quincy Jones "Body Heat"
Bootsy Collins "I'd Rather Be With You"
D'Angelo "Lady"
Raphael Saadiq "Still Ray"
Robin Thicke "Lost Without You"
Zapp "Computer Love"
Chris Brown "Yo (Excuse Me Miss" (Black Chiney Remix)
The Gap Band "Yearning For Your Love"
Donny Hathaway "Love, Love, Love"
Shuggie Otis "Island Letter"
A Tribe Called Quest "Bonita Applebum" (Hootie Mix)
Earth, Wind & Fire "Devotion" (Live Version)
Rick James "Moon Child"
Stevie Wonder "As"
Bill Withers "Lovely Day"
Taana Gardner "Heartbeat"
De La Soul "Buddy" (Native Tongues Remix)
The Isley Brothers "For The Love Of You"
One Way "Cutie Pie"
Tom Tom Club "Genius Of Love"
James Brown "That's My Desire"
Happy anniversary, hon! You're the best! – XOXO, C!