Viva The Remedy
Last night I went to check my homie Rich Medina at Le Poisson Rouge which is the brand new home of his long-running night with DJ Akalepse. Anyone who goes out in NY knows that Wednesday's at APT was always the jumpoff, and now that APT is closed it's a good thing that Rich and the crew have a new home. Lil Ricky's is an all-time classic party and a New York institution, so long live Wednesday nights. Which brings me to the next point – me and Rich are spinning this Friday at Deity in Brooklyn. For those that don't know, Deity is one of the best spots in Brooklyn and it's also my local watering hole so I'm fully down with it.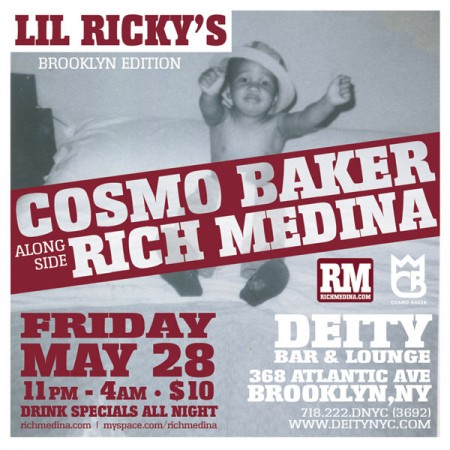 The fact of the matter is I'm pretty hyped about this. You see me and Rich go back a long time, probably going on 15 years at this point easy. I remember the first time I met the dude, back when he was still working "on the plantation" as he would call it, he used to come into Armand's Records where I worked and cop vinyl from me. Here's this tall lanky motherfucker with a high-top fade coming in buying indie hip-hop. A couple snaps back and forth and we were friends instantly.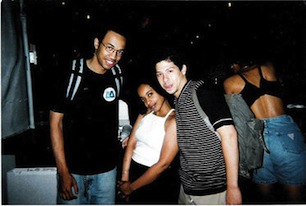 In 1997 I started a new party with my dude Jack Boogie and my best friend Rahnon and it was an immediate success. I used to bring in my friends and local DJs as well as some bigger named DJs to do guest spots on Monday nights. Rich was one of the first and most frequent. By this time he already kind of started to develop a distinctive sound as a DJ. About a year into doing the party, I was in a car accident that almost ended my life. While many of my so-called friends took this time to either distance themselves from me or to find an opportunity to use my misfortune to their benefit, Rich stepped up to bat. While I was hospitalized Rich took over The Remedy's operations and DJing and kept it afloat. All without paying himself a dime. Him and Rahnon held it down and so later on that year, when I was able to return to work, I was returning to a lively scene that was better than ever. But the story doesn't end there…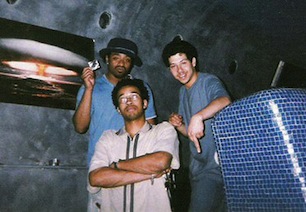 After I returned and for the next several years with me and Rich as partners in this music thing, we really changed the game. I can say that right now and with all humility that I can muster say that we were doing things and had a scene that was unlike anything that had come before. Our roots planted firmly in hip-hop and funk but we were really all over the map. Anything was game and our people were extremely loyal. Before we knew it we had a monster on our hands, basically the illest party that I could have imagined.
Rich cutting up doubles of D.I.T.C. while Kurupt freestyled on the mic. Me playing Gary Numan "Cars" while Andre 3000 and Big Boi danced alongside some of Philly's finest dancers. Rich DJing for Slum Village while they performed right on the dancefloor for my birthday party, me and Baatin (RIP) sharing wine from a jug that he brought for the occasion. Me beatboxing on the mic while Goldie played dubplates in a surprise set, later on watching a pre-solo career Justin Timberlake dance to doubles of James Brown "Mind Power." Rich being the very first person up in the clubs that I saw that would have the whole room of hip-hop heads rocking to a 12 minute Fela Kuti jam – yeah, it all went down there in Philadelphia, at Fluid "University," at The Remedy, with me a Rich. And ask anyone who knows about that last hour of the night – that pretty much made people want to switch careers straight up.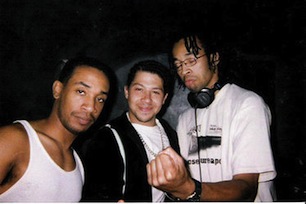 So yeah, out of the 90s and into the 00s we went and eventually Rich and I broke off into our own directions and the party ended around the time I moved to New York (and ended up helping start yet another legendary party, The Rub.) But although we both have garnered our own levels of success there's so much that is lent to that extremely pivotal era of my career, those several years where we went all out every Monday night in Philly. And remaining friends for so long we've always talked about making another run at this grand old RX215 thing. So this Friday at Deity in Brooklyn, it's going down. Hope you can make it – we fin to get it cracking up in there.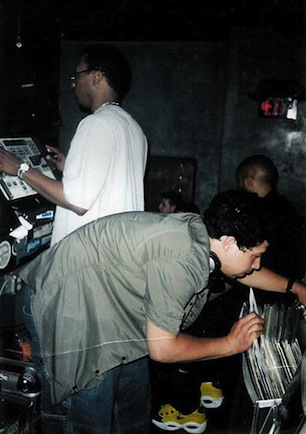 A few years ago me and Rich did a one-off at Fluid and it proved to be an amazing time. My homies over at The Fader magazine decided to ask me a few questions about the night, it's history and whatnot, the music, and they still have that interview up on their site. That's where I got all these photos from. Anyway, check the article out here: Doing It Well.
Also, I found this article that the homie Bobbito wrote about The Remedy back in 2001. Granted he's the homie and he spun at the spot a few times so it might be a little biased, but nah man fisk that this is the real haha. But for real though it's kind of a glowing and apt description of the energy. It's from his "Foglights in the Front" column, originally published on 360hiphop.com on March 16th, 2001.
"Sick of the bullshit? Your favorite hip-hop purist provides the Remedy while waxing poetic about the charms of Illadelph.
By Bobbito
Let me say that Illadelph has it going on, to the pumpkin-pie-delicious-smell level. I've been one of the rotating guest DJs along with Cash Money (the hip-hop relevant one) at Club Fluid on 4th Street off of South Street. The jam is called the Remedy with resident DJs Cosmo and Big Rich Medina, and has been going down funk-hard on Monday nights for the last three years. It is, without question, a hip-hop paradise, the dopest continuous weekly hip-hop (the cultural reference, not the abused meaning) jam in the United States that I've been to since Payday's in New York back in 1988-9. It took them a second, early on, to clear out the radio-programmed club clientele but since then the place is chock full of HEADS, female and male, who shit, wipe, and dental floss hip-hop.
The crowd wants to hear album cuts, early releases, indies, old school, and originals; Anything that remotely fits into the realm of what hip-hop should be, they slurp up like spaghetti pasta. What separates it from everything else is that people don't just stand and bop their heads like all the younger "I'm-down-with-the-underground-so-I-don't-dance" kids of the home hip-hop development generation. People move to rhythm in Philly, with their mind, neck, heart, knee joints, and toes. I can spin in Europe a thousand times and get the same amount of people to get on the dancefloor and move to unfamiliar music (in fact, the more obscure you go, the more the crowd responds). For that, Europe's hip-hop community gets mad love. They revere a DJ's ability to select. Stateside, most club-goers think you're a jukebox in the DJ booth, only playing mundane requests from radio and video playlists they're familiar with.
New York is no longer the home of hip-hop. It's home now is much more personalized, residing only in the hearts that know. Philly, or more specifically the constituents of Remedy, are all as open-minded as Europeans crowds. But I'm more satisfied, more rewarded when I spin there as opposed to Europe. People in Philly not only dance, they dance really well. And respectfully. And together. Normally, if I start spinning breaks at a spot, the b-boys in the room take over the dancefloor, demanding so much room for their circle that it kills the vibe for the other dancers who just simply enjoy dancing to breaks. At Remedy, the breakers share floor space with everyone. And in the circle, everyone else joins in: Capeira dancers, ex-house music dancers and just straight up nasty hip-hop dancers (yes, people forget, but you don't have to be a b-boy/b-girl to dance to hip hop and be nice with yours. It's supposed to be interpretative). I also like that the nicest breaker I've seen out of Philly is a women named Jewel. It's by no means a male dominated community as it is in most locales.
The other thing that separates Remedy from so many spots, at least here in New York, is the sound system. New York clubs have horrible sound in general. Club Fluid's has clarity, depth and power. You will feel the funk down to your marrow. If you live in New York, Jerusalem, Delaware or Southeastern Pennsylvania, make the trip Monday nights. If you are visiting Illadelph from out of town, make sure your travel itinerary includes a Monday night stay. Big Rich Medina and DJ Cosmo will make it worth your while, I promise. I've spun there almost 10 times now in the past three years and there has never been an off night. It's on like that (Ha-hot music, the hot music). To my DJ brethren, just imagine spinning at a club and playing JVC Force "Strong Island" and the crowd not only stays on the dance floor but knows the words. Or as KRS-One said, " I know a few understand what I'm talking about.
Peace and Blessings,
Bobbito aka Cucumber Slice"
I'll leave it with some music – I posted this up back in February but I figured that it's probably a good time to repost it. It took place at The Remedy some time back in 1998 or maybe 1999. This snippet is recorded live from the club with DJ Jazzy Jeff on the wheels with Black Thought, Common, Rehani and more spitting freestyles over "Love Rap" and "Mardi Gras. This is the way that it used to go down, son.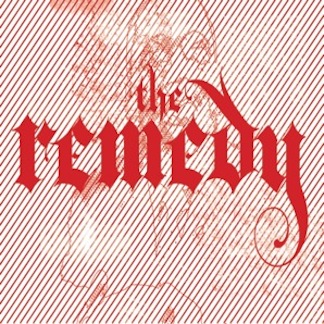 DJ Jazzy Jeff, Cosmo Baker & Rich Medina "Live @ The Remedy, 1998 Pt. 3, feat. Common, Black Thought, Rehani, Rasheed, Dice Raw, Scratch & more…"