You know that this music thing is really my thing, like I would be doing what I do even if I wasn't getting paid for it. I guess it's a compulsion, but that doesn't really explain the connection that I have to music properly. But I just get a sense of indescribable enjoyment out of it, much like the way my sister Zoe Strauss describes her connection to the visual in this short film about her. The thing is I'm nowhere near as smart or talented as her… "Through the Lens of Zoe Strauss" from Ted Passon on Vimeo.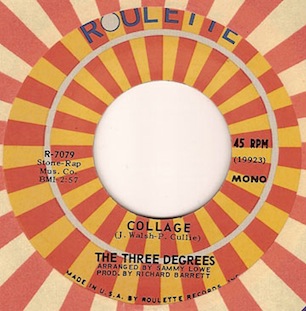 But yeah man – sometimes there's just something that hits you hard. Sometimes you hear something that instantly connects with you and there's no way of putting it into words. So you'll just have to listen. This past Thursday I did a show in Atlanta with my dudes Kon & Amir and the homie Injex from Sound Table. The night was over and I was standing in the back yard when I heard a song coming through the crack of the door that was so beautiful and haunting that I immediately had to rush in and see who it was. Injex was on the decks just playing 45s after hours and I walked in the booth like "Yo son what the eff is this?" The record was just ending at the time and, at the same time I was walking up, both the bartender and the last dancer on the floor simultaneously walked up, all three of us individually demanding to know what the record was. He showed me the 45 and it was so on. The next day in my hotel room in Montreal I was able to get a copy online (from the homie James Pants as a matter of fact!)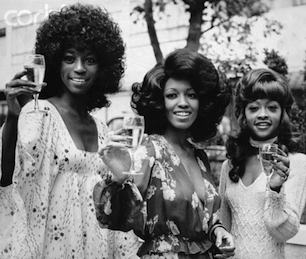 It was The Three Degrees. This is like a record that I should have known, but I didn't. Sometimes things fall through the cracks and you miss joints, and this is one of them. The Three Degrees are a female vocal group from Philly and pretty much the "first ladies" of the TSOP organization. Mostly known for their songs "When Will I See You Again" and "The Sound Of Philadelphia" they went through a few variations of their lineup throughout the years but regardless of the members they always had one of the most distinctive vocal stylings of all time. Like top shit, eclipsing many of the more notable and supreme names in music history in my opinion.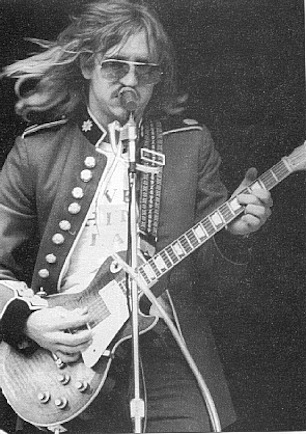 This song came from their first album which predates TSOP, the 1970 "Maybe" release on Morris Levy's Roulette imprint. The album was helmed by Philly producer Richard Barrett, who decided to lead the girls debut record off with an album cut buried deep on the first album by Cleveland rock outfit James Gang, "Y'er Album."
The song was written by the great Joe Walsh and honestly, even though I have "Y'er Album" I never picked up on this cut, probably gravitating towards some of the more drum-laden tracks. But listening to the remake made me realize how incredible of a song it is. However I definitely feel as though the original is eclipsed by the remake, with Barrett's orchestration being so lush and rich but never heavy-handed, coupled with absolutely perfect harmonies. This song floors me. It's flooring me right now as I type while I listen to it.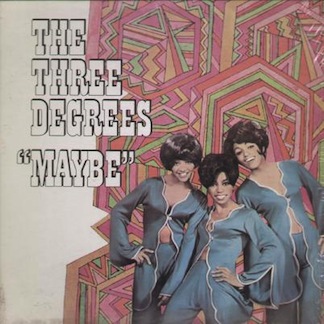 The Three Degrees "Collage" (Roulette, 1970)
Okay just want to be clear here, Breakbeat Tuesday isn't just about "breakbeats" and whatnot, it's just about joints and heavy tunes. But since I know a bunch of folks out there like their drums and breaks and whatnot, here's a joint from the first James Gang album that sort of fits the bill.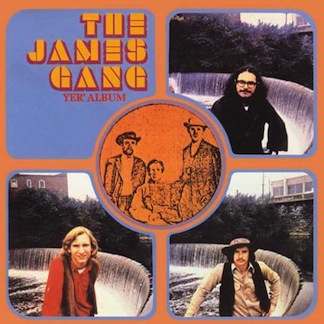 James Gang "Funk #48" (Bluesway, 1969)
"Wintertime is a razor blade, that the devil made, it's the price we paid for the summertime." – Hope you are enjoying your summer… – C