Turntable Lab Secret Hangout Volume 2 – Free EP Download
Big shout to my Turntable Lab family for the release of the new FREE EP, Secret Hangout Volume 2.  This is a free compilation with joints by me and DJ Ayres along with our friends Thee Mike B, Blu Jemz, Michna and more. All the music is really good and fun, and my contribution is the Doobie Brothers edit that I did a couple of years ago that people were sweating. So now it's time to grip it – on that other level.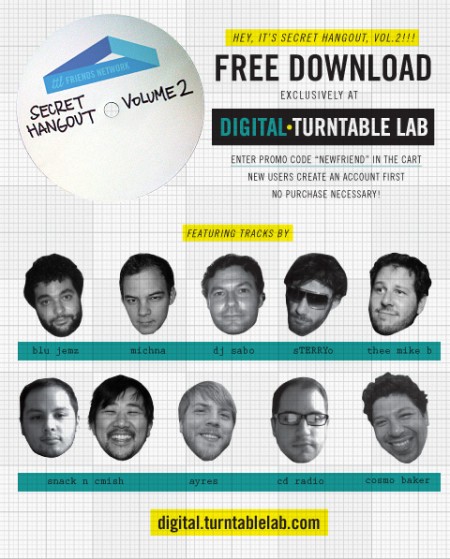 Now this is slightly involved so pay attention. Here's the directions on how to get it:
1) Go here http://digital.turntablelab.com and log in (or create an account if you don't have one already).
2) Go to cart, click redeem promo code and enter "newfriend"
3) Checkout and voila! no purchase necessary!