Breakbeat Tuesday – Special Guest The Gaff & An Introduction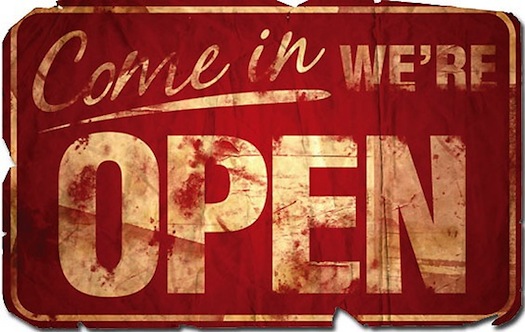 Greetings, all… and welcome to my brand new version of my website!I think it was about time that I moved into the 21st century and stopped having a jawn that was like 1997 HTML. Anyway, I'm really glad to have this up finally and it was a ton of work. But I wouldn't have been able to do it without the help of my cousin Jonah Birns who designed this whole thing, and made it happen for me. He's extremely talented and should get recognized for his work. Check out his site -the super super dope The Long Years – and drop him a line if you're with it. Like I said, he really deserves the recognition. Also big shout to my friends Mike Davis AKA Mike The 2600 King of Twelve Car Pileup / Burlesque Of North America for the design of my fly logo that you see about, and also my main man Kenny Rodriguez who took the photo above (and all the official photos) that you see of me. Now there are a few things that I'm going to have to tighten up on the site but we're off to the races for the most part. Expect the site to actually be going into overdrive with tons of brand new and cool content. AND, as an added bonus, you can finally leave comments on the jawn so if you like something, please let me know, and if there's something that you want to see, don't hesitate to ask. Now, with that all said, let's delve into one of the site's most popular features. It is Tuesday, after all…
This go-round for Breakbeat Tuesday, I have the pleasure of introducing you to my man The Gaff. Gaff hails from Saskatoon, Saskatchewan Canada, AKA the REAL Great White North. To be honest with you I didn't really have any idea as to what it was like up there until several months ago when I got a chance to rock at the club where Gaff has his residency, Scratch. I was blow away with the openness and receptiveness of the people. As it turns out, Gaff has been steady serving the residents of that town with a healthy dose of rare and obscure funk and goodies, eventually training his denizens to get down to the most excellent and bizarre.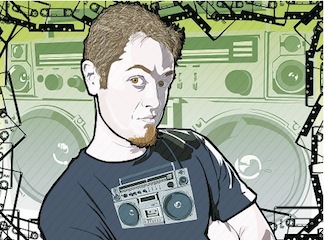 So as we got to know each other, it happens that we both posted on the same record collecting website (#NerdAlert) and had a bunch of mutual friends. Then as we got to speaking about music and – in particular – record collecting, I found that this motherfucker has like some of the deepest crates of almost anyone that I have ever encountered. Just 2 weeks ago I sent him the MP3s of a very rare Turkish freakbeat record from the early seventies and he promptly sent me back a photo of him pulling it out of his stacks, saying "Oh you mean this one?" And the first time I was in Saskatoon I went over to his house to have a vinyl listening & ripping session with Vinyl Ritchie and Gaff and Ritchie just decided that he had to hit me off with a CTI 7″ of Deodado's "Also Sprach Zarathustra." Oh, and did I mention that Gaff makes some seriously DOPE party breaks? Okay, woith no further ado, I present to you Breakbeat Tuesday with special guest The Gaff:
When Cos asked me if I'd like to contribute to one of his "Breakbeat Tuesdays" shortly after looking through some records at my crib during the summer, I didn't hesitate given I have my own private "Vinyl Ripping Mondays." Upon going through one of my "playout" 45 boxes, he holds up Mel Torme's "Comin' Home Baby" and says "What's the deal with this one, like, THE dude Mel Torme?" – And I'm like, "You know this song bro, it's classic."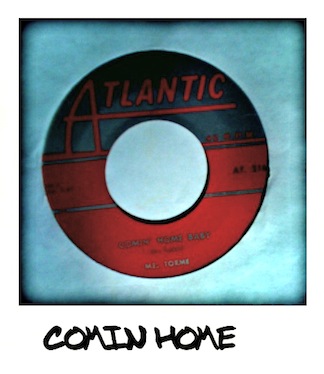 Mel Torme "Comin Home Baby" (Atlantic, 1962)
Torme's version released in 1962 whopping in at over 140 BPM, is a vocal take on a tune composed by Ben Tucker and recorded the year before with Herbie Mann at the Village Gate in New York, 1961. Ben played bass in the Village Gate session, and what a beautiful Latin infused session that was!  Recorded with flute, 2 percussionists, bass, drums and vibraharp, the Village Gate session was heaviily influenced by a concert tour to South America earlier that year.  Mel Torme (following the advice of his producer) popularized it the following year, singing it (with lyrics written by Bob Dorough of "3 Is The Magic Number" fame) on his debut Atlantic album, in which he also played the drums, and churned out a song & arrangement to be covered for the ages. Comin Home Baby has been covered numerous times, in various countries around the world, in a variety of styles.Peep Melvin Taylor's funky contemporary guitar workout below:
I personally first heard it many years ago on the Herbie Mann "At The Village Gate" LP, and only after hearing some other cover versions did I come across the Mel Torme vocal original… COVERS, COVERS, COVERS. At some point in the mid 70's, in one of the miracles of "covering" standards, some Japanese individuals were led to rethink the tempo, speed up the herbie mann arrangement, make it funky, keep it classy, put in some drum breaks and latin percussion for good measure and give you, in my beat-diggin opinion, the sweetest version in almost 50 years of the songs existence, easily trumping other versions by regular digging favourites (Booker T & The MG's, The Peddlars, Soulful Strings, & Quincy Jones to name a few.)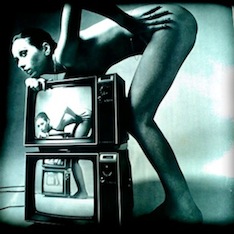 There happen to be 2 prominent break laden flute instrumental covers of the song that I know about, both on rare & obscure LPs – one from Japan, oozing smooth class, and one from Finland with a rawer funk sound. Since I think people should do some of the work themselves, Cosmo gets both versions, and you the people get the other one… Definitely not cheap to produce!  We actually used a scan of one of the photos from this book for the inside cover of the Trip Beyond album. The material on the "groove" side is all covers, super groovy covers actually of "Venus," "House Of The Rising Sun," Lalo Schifrin's "The Cat," "Comin Home Baby" etc… The last tune being the highlight with an intro break and even longer mid-track break – my ideal as a break loving / backspinning DJ. This cover is pure class, and I've used it for all sorts of occasions, namely to flip the sound of the night into a more classy affair – the sound of that flute FILLS a room!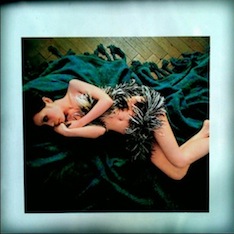 But then again, I use cover versions of songs in almost every occasion as a DJ anyways… which leads me to go on to say that playing cover versions (hopefully from records you own) has always been a great way to stand out with a unique sound as a DJ. Enabling a person to really express their records / skills / knowledge as a DJ with their own sound and taste, popularize or bring back tunes, while still playing the melodies that people know and keep them dancing (or grooving depending on your time slot and engagement.) It blows me away that in 2010 we can rip a rare record, change it's sonic structure to suit our needs, and instantly have "virtual doubles" to cut up (via Serato,) not having to wait to find a 2nd copy of a rare record with a break or loop. Every day that I rip records at home I feel like a kid in a candy store that gets everything two-for-one! More reason than EVER to go to your local record store, and buy a break knowing that you can rip it, flip it into an mp3 and cut it up in a matter of minutes. Record digging is a lifestyle and hobby unto itself aside from DJing (yet totally complementing it) and I'd like to give a big thanks to Cos for spending all this time educating the masses with this column.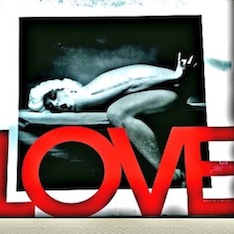 Also, can I make some Breakbeat Tuesday guest requests Cos?  3 dudes I'd love to see what they bring to the table are Supreme, Uncle Nu, and Anonymous (Sampo) – 3 people who's digging tastes have influenced ALOT of people including myself each in different ways over the years… (Okay I will work on that my dude – C)
Word! GAFF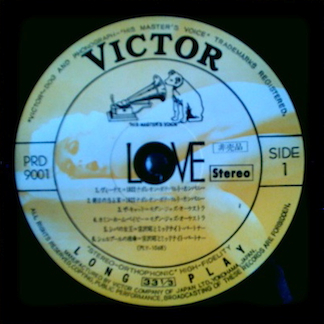 Love (Unknown Artist) "Coming Home Baby" (Victor Japan, 197?)
Word, thank YOU Gaff! That's is dope and efinitely doing the knowledge. I look forward to rocking with you again my man. And for those of you who don't know please make sure to check out The Gaff's Soundcloud – he has got funky shit for days! Thanks again for tuning in for yet another Breakbeat Tuesday!