Come Alive With Son Of Bazerk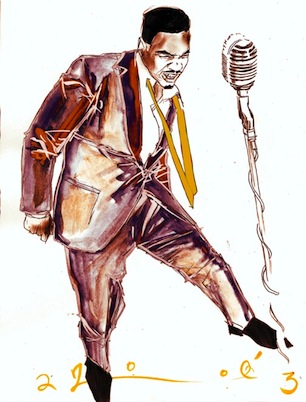 Son Of Bazerk's 1990 debut album "Bazerk Bazerk Bazerk" is without question one of my top ten all-time rap LPs. Like seriously. Shit is so funky and together, and was completely unique when it came out. Listening to it today, it still sounds fresh and not dated at all. But even more so, that shit was so far ahead of it's time. Shit was like some futuristic James Brown Review as interpreted by The Bomb Squad funneled through a hesher's perception of what Kingston is like, I dunno man. The only other dude in my entire life that I knew felt the same as me about it was this dude, but we can't really judge normalcy by his taste, can we? I know the sacred cow that is "Nation Of Millions…" is considered the pinnacle of Bomb Squad production, but truth be told this album is not that far behind in my mind. Yeah, you can start to send the hate mail now, I can take it. And all these rappers these days talking about "swagger" – man, Bazerk and them fucking invented that shit on this album, know that. I can honestly say that this album changed my life. It came and smacked me over the head like a truncheon, and while I was seeing stars the group disappeared into nothingness. So imagine my surprise when, out of fucking nowhere, Son Of Bazerk comes back out with a brand new – and fucking HOT – jam. With the help of the one and only DJ Johnny Juice (whom I plan to talk about another time) behind them they dropped the smacking "I Swear On A Stack Of Old Hits" and after 19 years, finally are gracing the world with their incredible sound again. Peep game below, because this is really how it should be done.
So my man Jesse Serwer hit me up recently and told me that he's doing a show with Son Of Bazerk, and I figured I would hip everyone to it. It's tomorrow night at Knitting Factory Brooklyn and trust me, I will be in the house getting the fuck down. Oh yeah, and also rounding out the bill is the one and only Leaders Of The New School, Grandaddy I.U. and Sugar Bear. Pretty much adolescent Cosmo's dream rap show. And while we're at it, peep some great articles and interviews about the group here, here, here, here, here, & here. Saying, I guess I wasn't alone. (PS: Mom I'm sorry I'll stop cursing so much on my site, but I'm really fucking excited about this one right here!)
Thursday, December 23rd, 2010
Son Of Bazerk, L.O.N.S., Grandaddy I.U., Sugar Bear, Sputnik Brown & More
@ Knitting Factory Brooklyn – 361 Metropolitan Ave. – Brooklyn, NY – 9 PM
Edit: Okay so I came back to do a little editing of this post, and figured that I would up some WMDs for the fine folks out there that read this. Also, even though I'm straight gushing over the prospect of seeing S.O.B. play tonight, in no way does that lessen how much I love the other artists. I mean, Leaders Of The New School… are you fucking KIDDING? I remember the first time I saw those dudes at the very end of In Living Color – real heads know what I'm talking about. So, in honor of tonight's "REAL NINETIES" (and I don't mean that backpack nineties, you know what I mean…) here's some JAMS. (Yeah I know Sugar Bear is eighties but I don't care.) PEACE!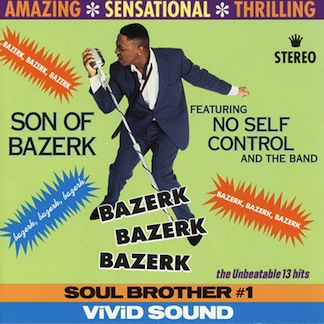 Son Of Bazerk "N-41" (MCA, 1991)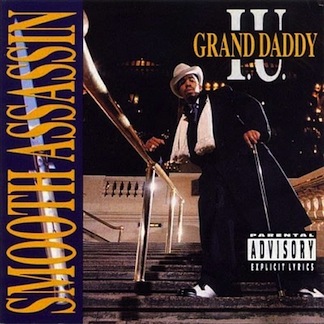 Grand Daddy I.U. "Something New" (Cold Chillin', 1990)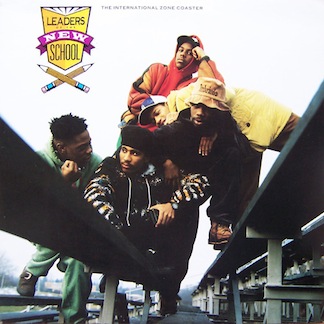 Leaders Of The New School "The International Zone Coaster (Ultra Shandilere Tango-Trixx Mix)" (Elektra, 1991)