So I'm going to take a little bit of a different lane today with today's Breakbeat Tuesday. This time of year when the days grow short and the air is brisk, I find my listening tastes seem to go through a sort of shift. I definitely sway towards a dark and reflective sound this time of year. Now certain records remind me of – and seem to completely belong to – particular seasons. Donald Byrd's "Love Has Come Around" says springtime to me with it's musical exuberance . Ice Cube's "Death Certificate" fits into summertime with it's duel-edged passion and angst. And Van Morrison's "Astral Weeks" is nothing but autumn to me with the introspective death / rebirth that is that particular song-cycle. But come wintertime, I find myself searching for a sound that's more melancholy and moody, something that reflects the way the season relentlessly imposes itself upon me. We all are affected by the seasons, and if you find yourself reading my site then it's safe to say that you probably are affected by music as well. To quote paraphrase Joe Walsh, we listen to things to "find a song to sing that is everything that I meant to say…" I have found that voice in Jim Sullivan.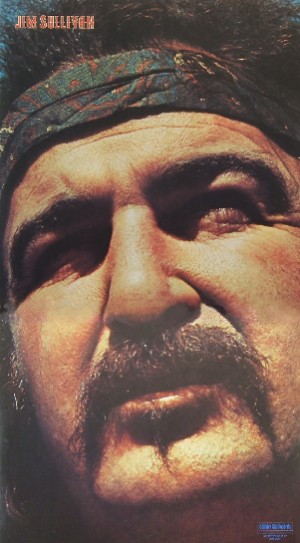 Jim Sullivan was a Southern California base singer-songwriter that absolutely had it, but the world just never realized it. He had a unique voice that had a certain longing and desolation to it. That voice fit perfectly some of the subject matters of his compositions, those of lost highways, deserts, and strangely enough, UFO abductions. Jim got in the studio and recorded a bunch of records, but none hit as hard as his "U.F.O." LP which was released in early 1970 on Monnie Records. That album was soon released again on Century City Records. But the Monnie release has a distinctive sound to it. The way that it was mixed brought the drummer – one of the  godfathers of rock & roll drumming, Earl Palmer – all the way out into the front. The mix was like a perfect storm, combining these beautiful and bittersweet songs over powerful David Axelrod type production. Honestly there's nothing quite like it that I've heard before or since.
Removing our focus from the music for a moment, the Jim Sullivan story is just as remarkable. Jim always seemed to be poised for bigger things. His positioning was perfect, as he surrounded himself with the right people at the right time on the nightclub circuit in the late 60s and early 70s, rubbing elbows with movie stars and "made" musicians alike. But even after his record releases, guest appearances with big name acts, and even a cameo in "Easy Rider" his break never came. So after years of toiling in the business he decided to take a break and leave California for Nashville. With his family behind, Jim was attempting to set up shop and hopefully start earning enough bread so that his family could join him and they could start a new life together in Tennessee. Leaving LA in 1975, he set off in the desert in his Volkswagen into the night. One night later he checked into a motel room in New Mexico. Two days afterwards, Jim's car was found abandoned on the outskirts of town. All his belongings, including his guitar and his wallet, were still in his hotel room. Jim had simply disappeared.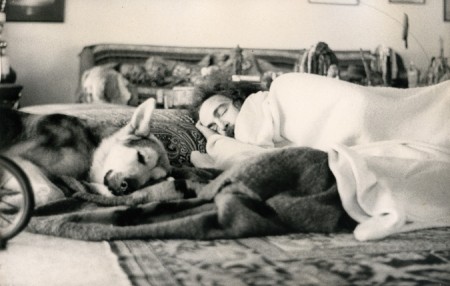 There's something about this record that compels me to keep returning to it. Musically it's absolutely dynamite of course, but there's something else. The sadness, and weariness in his voice really speaks to me in a way not much else does when I need it to. It's been a few years since I first discovered this record, thanks to the brain trust that is the good folks at Soulstrut. There also was a post on this on Waxidermy (a site that specializes on "loner folk" and shit like that) which is so fascinating. Over 30 years after his disappearance several of Jim's family and friends, in just doing random internet searches of his name, were directed to the site and began to share their personal stories with the world about the man. So the discovery of the album by some record collectors became even bigger. 1 month ago, Seattle's Light In The Attic records gave "U.F.O." a proper release, exposing the world to a talent that was, and that should have been. Visit Light In The Attic Records and purchase a copy of this unsung masterpiece. A full Cosmo endorsement, ten thumbs up or so. If you read this column and you know what I do and what I'm about then it's a no-brainer. I can safely say that it's one of the best albums that I have ever heard. Absolutely essential. And absolutely fitting to convey the way I am feeling today. Thanks for lending me your voice, Mr. Sullivan, and good luck wherever you are.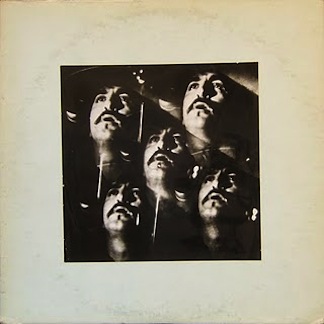 Jim Sullivan "Rosey" (Monnie, 1970)
Jim Sullivan "Jerome" (Monnie, 1970)
PURCHASE the full album on vinyl, CD or MP3 at Light In The Attic Records. Keep music alive by putting bread in the pockets of those that create it, or help spread it to the world.