Trenton Makes The World Takes
My friend Jesse Serwer of Okay Player's Large Up asked me to pontificate on some personally formative record that had a particular Jamaican influence and immediately I knew what I was going to speak on. Being from Philly, I was raised on Poor Righteous Teacher, YZ and the whole New Jersey rap-reggae hybrid sound. So I had to throw two personal favorite, and relevant jawns up in the mix.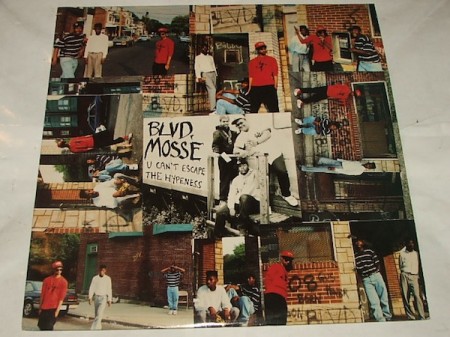 Cosmo Baker has the distinction of being one of the only DJs we know that pretty much every other DJ rates. Not only does the co-founder of Brooklyn party/remix collective The Rub have impeccable taste, skills and instincts when it comes to playing records, but he's a veritable font of knowledge about hip-hop, soul, reggae and every other music genre that matters. Fortunately for us and readers of his fine website, he likes sharing that knowledge. Here, the Philadelphia native breaks down Almighty & K.D. Ranks' "Trenton Where We Live" and "U Can't Escape The Hypeness" by Blvd. Mosse, two records that highlight the little-known role that nearby Trenton, New Jersey played in the meshing of rap and reggae in the early 1990s. CLICK HERE TO READ MORE.