Now here is a great concept… My friends at Sessions LA host a bi-weekly, sample-based, online beat battle that is curated by different guest judges each go around. The competition/showcase is called Microwave Mondays and is open to producers from around the globe – from the amateur to the professional. Guest judges in the past have included House Shoes, J-Live, DJ Day, Kon, Chairman Mao, Matthew Africa (happy birthday my man,) and others, and this week it's me. The rules are simple. I pick a record for the producers to sample. They have a week to come up with an original beat under the guidelines of the contest, and then I pick what production I think is best. Pretty dope. Check out this week's Microwave Mondays featuring Cosmo Baker as special guest judge.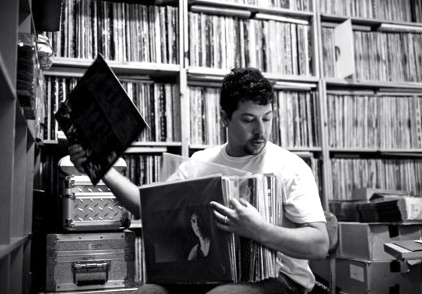 Here's what I had to say about the record I selected: "For this Microwave Mondays I decided to choose a record that was a relatively common one, but a record that hasn't been flipped a jagillion times already. The first thing that I thought about was Lee Michaels "Tell Me How Do You Feel" suite – an over 15-minute sparse whiteboy blues jam-band workout that is just packed full of parts that are ripe for the picking. This is a record that I have a lot of love for and can listen to incessantly, and it's a pretty common find. I've probably bought at least 20 copies cause I'll find myself saying to friends "You know that eponymous Lee Michaels record… You DON'T? Well then here's MY copy!"
Anyway, this record is dope and there are plenty of flippable parts to it, with organ, cool vocal stabs, and crazy drum breaks and sounds. I've always wanted to make something from it myself but I never got around to it… So let's see what the Microwave Mondays competitors can come up with."
UPDATE 11/6/12: AND THE RESULTS ARE IN! Drum roll please… And the winner of Microwave Mondays Online Producer Battle is… San Bernadino's own QueMusiq. View his submission below, or click here to view all the winners.