Cosmo Baker's Top Ten List #14 Mix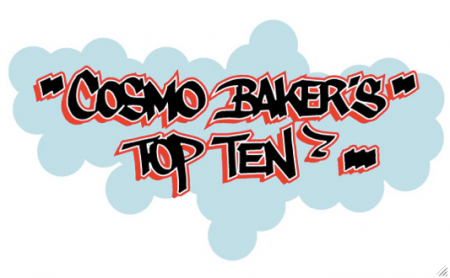 I'm back once again with the latest installment of the Top Ten mix. On the smooth and sexy tip this go-round, we have Miguel as interpreted by our friend Sammy Bananas, Cerrone as interpreted by our friends A-Trak & Codes, and the smooth sounds of Jeffree as interpreted by our friend, New Zealand's own Recloose. Recloose doubles up on this mix with another new sexy dance tune, and a sexy and phenomenal duet by Rihanna & Chris Brown makes an appearance.We have Philly disco tunes as interpreted by Italy's Moplen and Norwegian electro pop with Marius Våreid, one of my favorite songs of the moment. London's Severino reworks Brett Johnson and San Francisco's DJ MyKill reworks the legendary Bobby Caldwell. Australia's Late Night Tuff Guy reinvents Prince's "Controversy" and Waze & Odyssey collaborate with Totally Enormous Extinct Dinosaur for the sublime "Your Love." Duke Dumont appears with his latest house stomper "The Giver" and Innovative Leisure's own Rhye sees his latest single remixes by one of my all-time favorites, the genius that is Maurice Fulton.
This mix contains some of my favorite songs of the moment, and it's designed to get those feet moving. But also, there's nothing wrong with putting this on the set and getting under the covers with that special somebody. Hope you enjoy this one… Get hot.