Today marks the second installment of Breakbeat Tuesday with a special guest and I'm extremely privilege to have this person come through and drop some heat. You could say that the very term "Breakbeat" was solidified into our lexicon by the release of the Ultimate Breaks & Beats compilation series from 1986 to 1991 by Street Beat Records. This collection was compiled by two legends – Lenny Roberts and Breakbeat Lou. So it is my sincere honor today to present Breakbeat Tuesday, brought to you by the one and only Breakbeat Lou…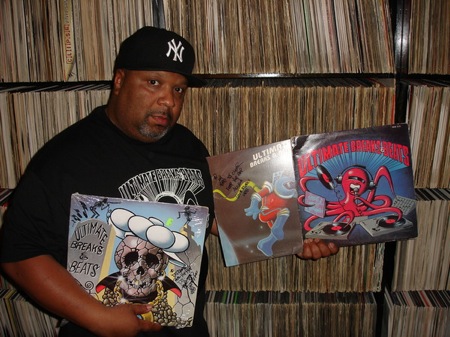 WOW, I'M ACTUALLY WRITING FOR COSMO BAKER'S BREAKBEAT TUESDAY! After a couple weeks of obstacles, I'm finally here. It is so awesome that he created this forum for the genre of BreakBeat.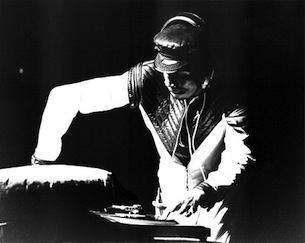 Well before the featured Breakbeat cut, here's a brief 411. For me, record collecting started back in 1973 when I purchased my first record – Willie Colon's track "Che Che Cole" Featuring Hector Lavoe on 45 (FANIA 515). This was the beginning of my addiction to vinyl (which at last count was approximately over 20,000, that includes the likes of Benny More, The Four Seasons, Run-DMC, Luciano Pavarotti and everything in between.) My DJ career started in late 1974 with jams and house parties (yes and hooky parties too lol…) My breakbeat diggin' days started in 1977 when I bought "Space Funk" by Manzel at Crazy Eddie's on Fordham Road in the Bronx.  Even though I was cutting beats since '75, all those beats I rocked then belong to my crew. After DJing for several years I started getting more into the elements of music which led me to production in 1981 and subsequently the birth of the original break beat series. Now for the featured Breakbeat!
It started back in the mid to late '70 when I first heard it, but what I remembered most about this track is; I'm walking into the P.A.L . (Police Athletic League) on Webster & 183rd Street in The Bronx, the words coming out the speakers were "Hey Fellas I'm talking to you, you and you….." for about 6 times then he cuts straight into the break we all know "Woo Yea" followed by the horns riff and lyrics 'It Take Two To Make A Thing Go Right" the he goes back to the "Woo Yea" and the horns as he spins back faster and caught it 4 to five times and then he gets faster catches at the "Woo Yea" for about 6 or 7 times. The D.J. was Grandmaster Flash and of course the Breakbeat is "Think (About It)" by Lyn Collins (the LP Version).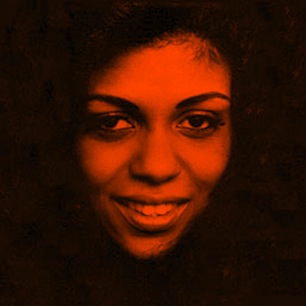 This beat kept lingering in the back of my mind. The funky, uncanny production of James Brown with the J.B.'s., those signature drums with tambourines, along with the awesome horn section on a bed of organ riffs and rhythm guitar topped off with Lyn's vocals at a 113BPM guarantee bop your head funk!  This experience let us to dig for a mint copy and add it the Ultimate Breaks and Beats compilation. When it came to actually record the record, I had discussed with Lenny what I heard @ the P.A.L. and because every DJ at the time was not as fast as Flash we decided to create the infamous "WOO YEA" edit, which is synonymous with the Rob Base hit and many others. Since we reintroduced it in 1987 it has been sampled hundreds of times and from numerous sections of the song!
In conclusion, it is without a shadow of a doubt that Lyn Collins' "Think (About It)" has played a pivotal part in the music! (Especially the UBB edit shameless plug… lol). Until Next Time If There Is A Next Time!!!!!!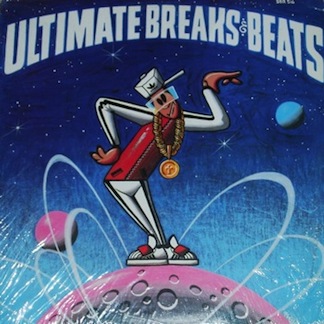 Lyn Collins "Think (About It)" (taken from Ultimate Breaks & Beats Vol. 516 – Street Beat Records)
Okay yo so how bad is that? Like I'm in awe, straight up. Thanks so much for blessing my page with your knowledge, Lou. And for all you people out there don't forget to check out Lou and the great site and resource of knowledge at www.ultimatebreaksandbeats.com